Olympic gymnastics champion Gabby Douglas says she is aiming for the 2024 Paris Games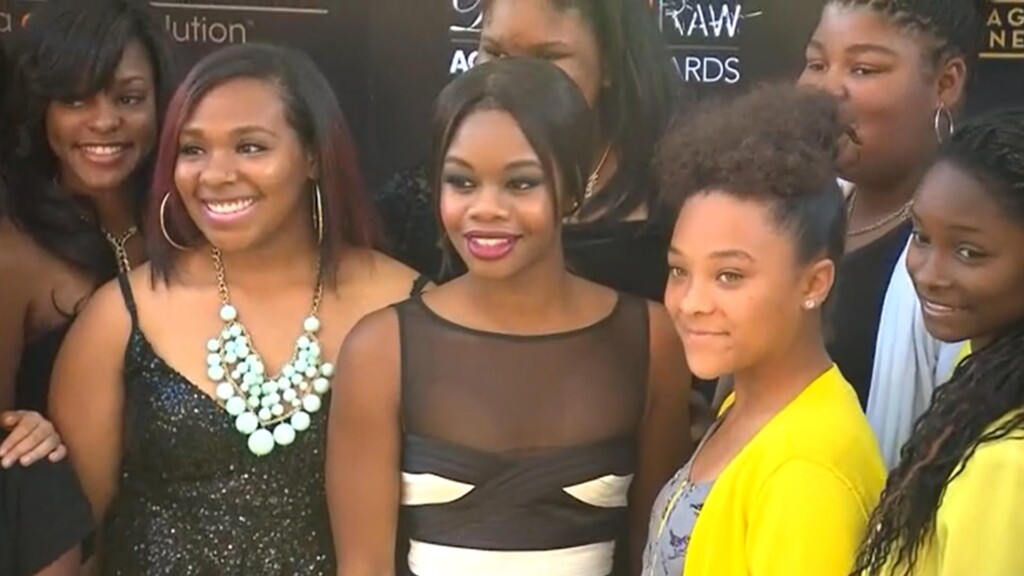 Gabby Douglas, the first Black woman to win the Olympic all-around gymnastics title, is taking aim at the 2024 Games in Paris.
Douglas announced on her Instagram page Thursday that she is making a comeback attempt, a dozen years after her triumph in London in 2012 and eight years after her last competition, the 2016 Olympics in Rio de Janeiro.
"I wanted to find the joy again for the sport that I absolutely love doing," Douglas posted. "I know I have a huge task ahead of me and I am beyond grateful and excited to get back out on the floor."
The now 27-year-old Douglas also posted video of herself practicing uneven bars, her signature event.
Douglas is the second Olympic champion in recent weeks to say they are pointing toward Paris.
Simone Biles, who won the all-around gold in Rio and was teammates with Douglas on the five-woman U.S. squad that cruised to the team gold in Brazil, is returning to competition at the U.S. Classic in Chicago in early August.
Douglas has yet to outline a timeline for when she might be ready to join what will be a very crowded field to make what could be a loaded American team under the rings next summer. Douglas could petition USA Gymnastics for a spot at the U.S. Classic. She had not done that as of Thursday afternoon but still has ample time to do so. There is no petition deadline for the event, set for Saturday, Aug. 5 at NOW Arena in the Chicago suburbs.
Douglas became one of the faces of the 2012 Olympics after her brilliant performance in the all-around final helped her become the third straight American woman to claim the biggest title in her sport. She became a crossover star in the aftermath, winning AP Female Athlete of the Year in 2012, writing her autobiography and having her life story turned into a TV movie.
She took a couple of years off after London but returned to competition in 2015, eventually finishing second to Biles in the all-around at the 2015 world championships and making a second Olympic team, helping the U.S. claim gold for a second straight Games.
Douglas never formally announced her retirement after Rio de Janeiro, instead dabbling in reality TV and becoming a motivational speaker, among other things.
Her return comes at a time when America's top female gymnasts are competing into their 20s and sometimes beyond. Biles is 26. Chellsie Memmel, the 2005 world all-around champion and 2008 Olympic silver medalist, was in her early 30s when she made an unexpected comeback in 2021. Memmel is now the technical lead for the U.S. Gymnastics women's elite program.
Douglas, who is currently training out of World Olympic Gymnastics Academy in the Dallas, Texas area, will have considerable work ahead of her. The relaxation of name, image and likeness rules have allowed several members of the 2020 Olympic team — including all-around champion Suni Lee, floor exercise champion Jade Carey and world and Olympic medalist Jordan Chiles — to extend their elite careers.
___
2024 Paris Olympics at https://apnews.com/hub/2024-paris-olympic-games and https://twitter.com/AP_Sports