Ohio teenager accused of rape in Barren County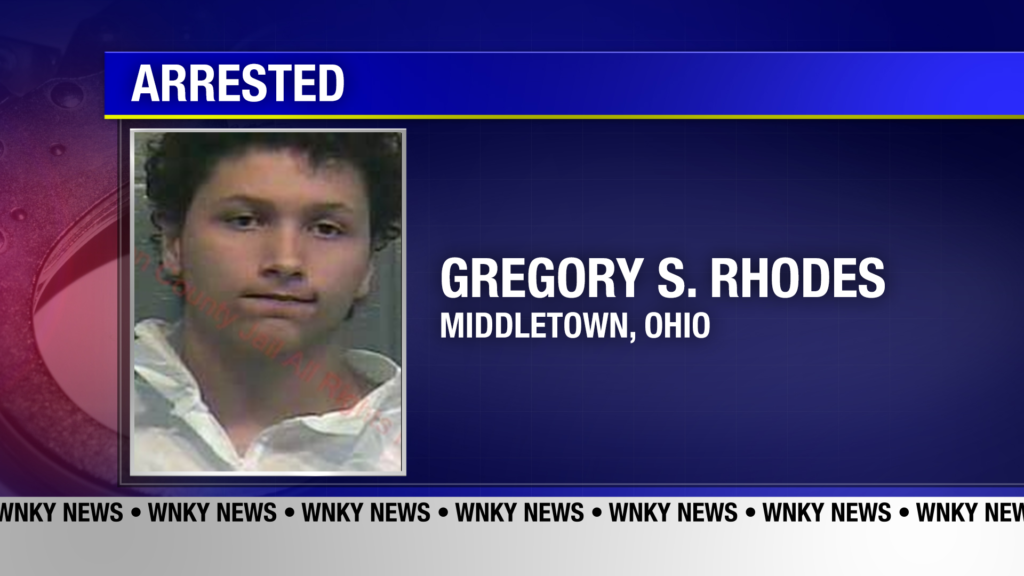 Barren County, KY – A teenager from Ohio is accused of raping a family member in Barren County.
According to a news release from the Barren County Sheriff's Office, authorities received a report of a suspected rape that occurred on Thanksgiving in Barren County.
A detective responded to Tristar Greenview Regional Hospital in Bowling Green and interviewed the individual who reported the incident.
According to that individual, the incident happened when she was napping in a bedroom.
Following the investigation, Gregory S. Rhodes, 19, of Middletown, Ohio, was arrested and charged with first-degree rape- incapable of consent/physically helpless.
According to a citation, Rhodes and the alleged victim are members of the same family.
He was lodged in the Barren County Detention Center.