New welcome center opens on Kentucky-Tennessee border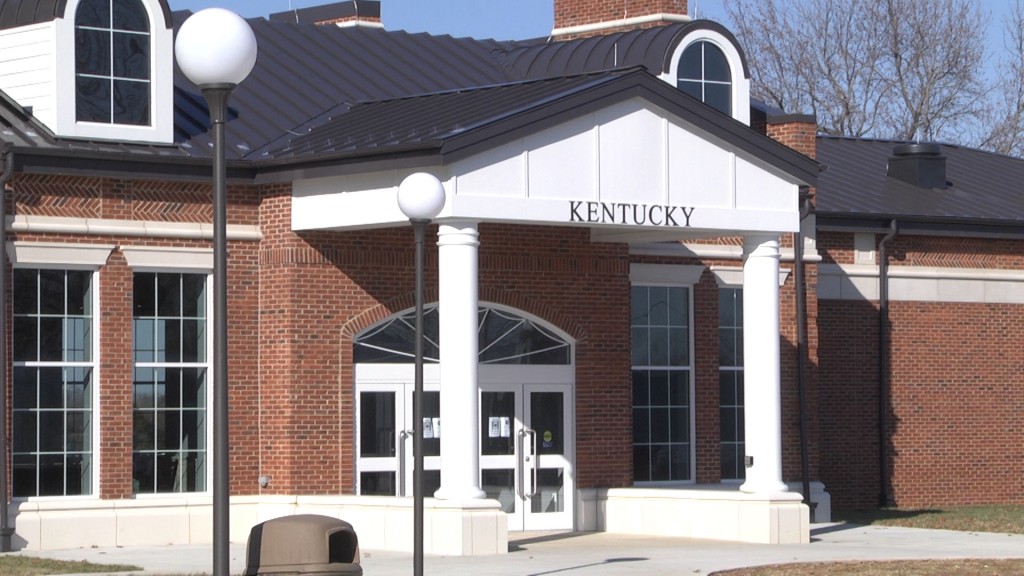 BOWLING GREEN, Ky.- The new and improved welcome center on the Kentucky-Tennessee border in Simpson County is now officially open. 
The old facility that was razed was built in 1974 and the public information officer for the Transportation Center Wes Watt says it was time for a change to the building. The old facility had constant maintenance issues and had not had many improvements over the years. 
The new building features larger restroom capacity, a roomy inside lobby, refillable water bottle stations and new vending machines, just to name a few. Watt says the best feature of the new building is that it is ADA compliant, meaning that it is accessible to people with disabilities. 
"The old facility, not only was it old and deteriorating, it was hard for folks to get in and out of, especially if they needed access to ADA facilities. The old welcome center just didn't have much of that and so now with this, everybody will have good access to the welcome center and the facilities that it offers. And that is just a number one improvement there," said Watt. 
The center expects that 60,000-70,000 people come through the facility each year.