Multiple agencies respond to house fire on Three Springs Road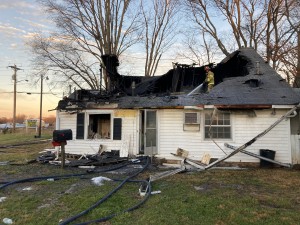 WARREN COUNTY, Ky. – On Wednesday morning, crews battled a house fire on Three Springs Road near the Aviation Heritage Park.
The Plano Fire Department, Alvaton Fire Department, Browning Fire Department and Woodburn Fire Department responded to the fire.
The intersection of Three Springs Road and Smallhouse Road was closed while crews worked to put out the fire. They are currently back open.
The house was vacant at the time of the fire. The owner of the home, Dale Miller, said his late grandparents used to lived in the home, but it has not been occupied in last 15 years.
The cause of the fire is currently under investigation.