Metcalfe man accused of domestic violence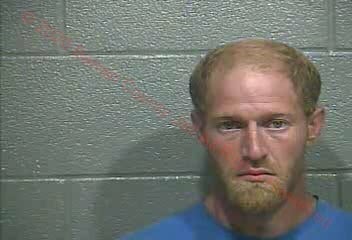 EDMONTON, Ky. – A Metcalfe County man was arrested after deputies said the man forced a woman down a flight of stairs causing minor injuries and then fired a handgun in the vicinity of the same woman.
At 10:45 a.m. Tuesday the Metcalfe County Sheriff's Office was notified of a domestic violence complaint on Sterling Gilbert Road in the Knob Lick community.
Sheriff Lonnie Hodges and Deputy Jarrod Steele responded to the address. Preliminary investigation indicates that Adam B. Jones and an adult female live at the address.
Jones is accused of physically forcing the female out of the residence down a small flight of stairs, causing her minor injury. During the confrontation, Jones is accused of obtaining a .38 caliber pistol and firing one round across the stairs into the residence. The round lodged into the flooring in the direct vicinity of the woman.
Jones was placed under arrest, charged with first-degree wanton endangerment and fourth-degree assault domestic violence and lodged in the Barren County Jail.