Metcalfe County man arrested after shooting incident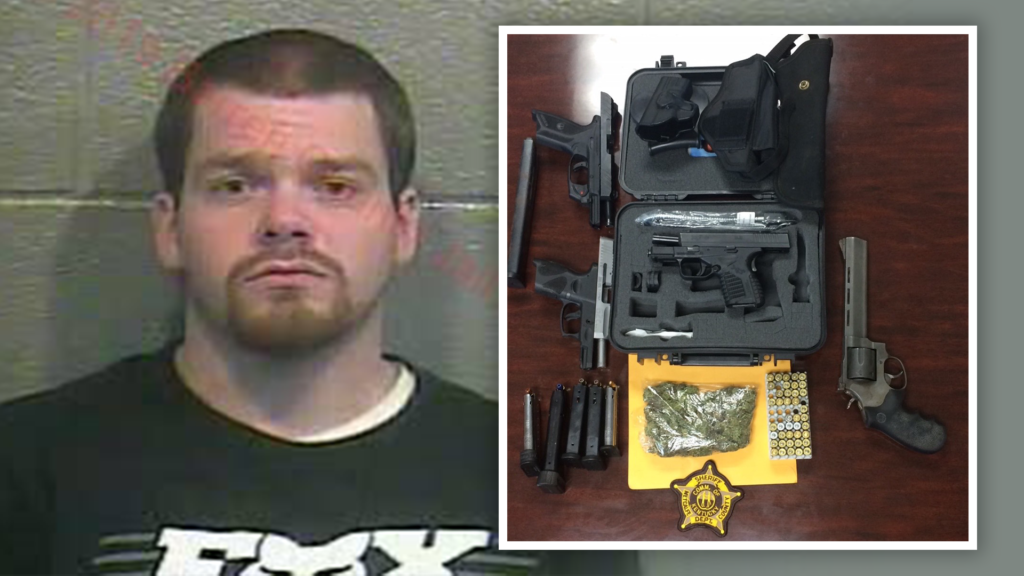 EDMONTON, Ky.- A convicted felon from Metcalfe County is back behind bars after authorities said he was firing weapons near a residence.
On Wednesday, the Metcalfe County Sheriff's Office arrested Aaron Faulkner, 25, of Edmonton.
Investigators said Faulkner was shooting the guns near the home on Randolph Road. When authorities arrived, they said they recovered several firearms in plain view and a large bag of suspected processed marijuana. Whitney Janes, 24, was arrested and charged with possession of marijuana.
Faulkner was charged with possession of a firearm by a convicted felon.
Faulkner is lodged in the Barren County Detention Center where he's being held on a $25,000 bond.