Man shot in Walmart parking lot dies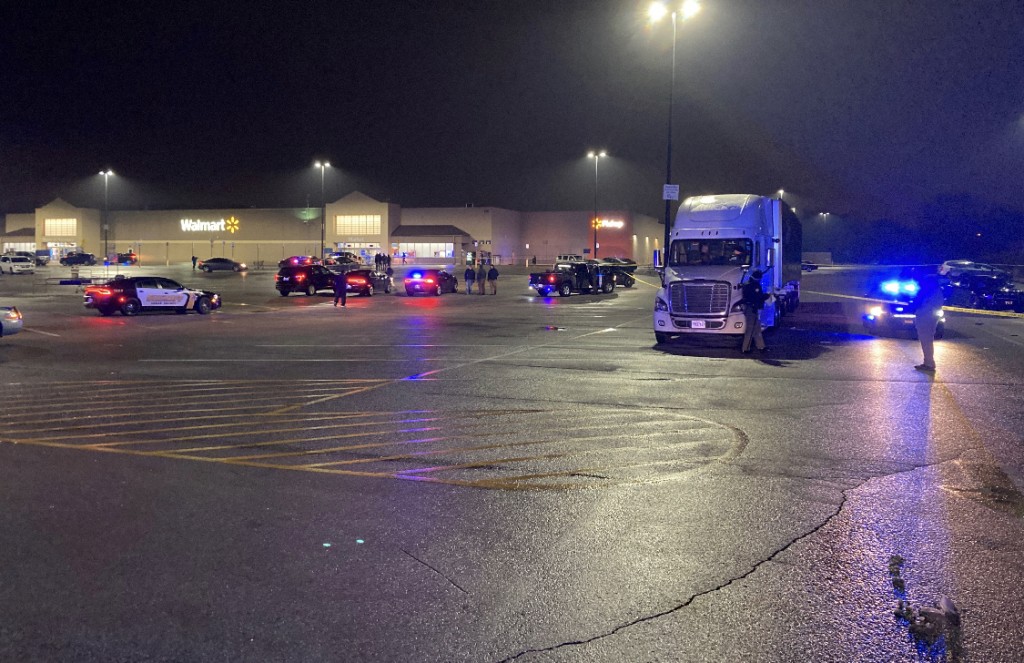 RUSSELLVILLE, Ky. – A man shot by law enforcement Thursday night in the Russellville Walmart parking lot died Friday at Vanderbilt University Medical Center.
Brian D. Ellis, 44, of Hopkinsville, died as a result of gunshot wounds sustained in this incident, according Kentucky State Police.
Kentucky State Police were called Thursday night to investigate an officer-involved shooting at the Russellville Walmart.
State police said the initial investigation indicates that the Logan County Sheriff's Office responded to the area of 120 Sam Walton Drive in Russellville in an attempt to locate Ellis, who had active felony warrants on attempted murder, according to a release from KSP.
Ellis was driving a 2020 Kia and when depuites made contact with Ellis, deputies said he drove his car toward them at which time shots were fired, according to the release.
Ellis was struck, according to the release.
Ellis was taken to a local hospital and transferred to another hospital, KSP Sgt. Brandon Brooks said.
No other official details were released.
Brittany Biro, who said she recorded a video of a portion of the incident in the Walmart parking lot, captured video of a person in a white vehicle who appeared to be boxed in by what looked like police vehicles. The driver of the white vehicle backed into what appears to be an unmarked police vehicle in what looked like an attempt to drive away.
Someone emerged from near the unmarked vehicle and fired four shots. It is not clear if the person firing the shots had been inside that vehicle or outside of it.
Brio said the incident was frightening.
Kentucky State Police declined to comment on the video.
The incident remains under investigation.