Man jumps from second story balcony prior to drug arrest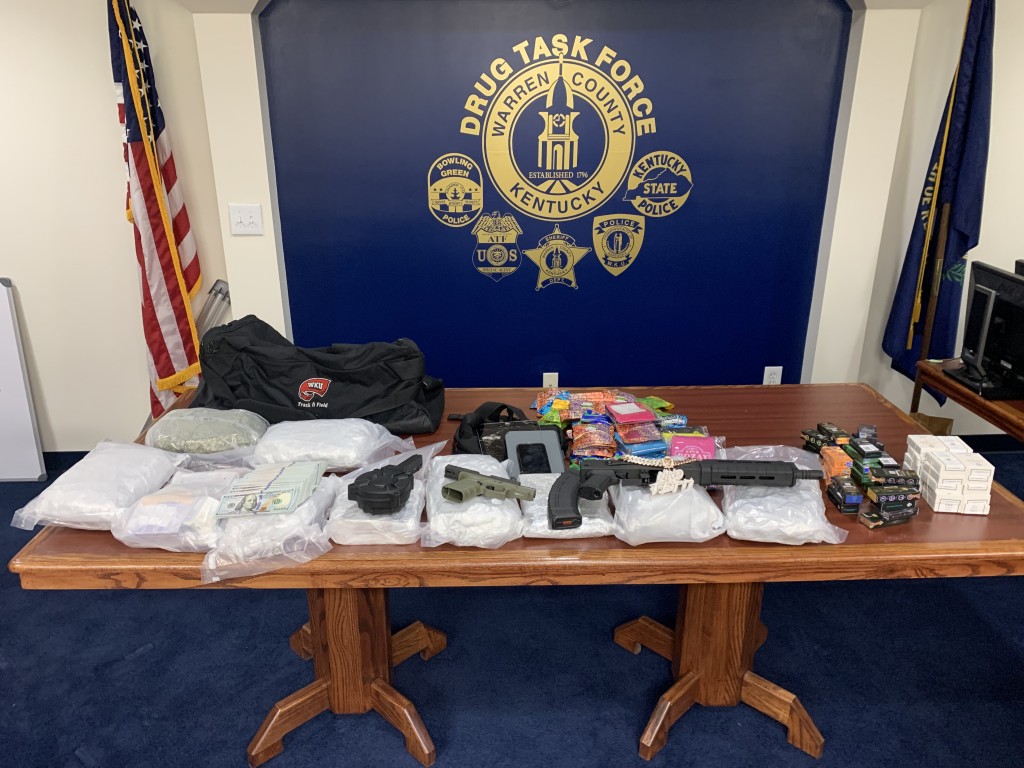 BOWLING GREEN, Ky. – A man accused in a drug trafficking arrest jumped from a second story balcony Friday afternoon as police were forcing entry into his apartment.
Oliver R. Alexandre, 24, 1227 High Street, Apartment C, is charged with trafficking in marijuana over five pounds – firearm enhanced, second-degree fleeing or evading police on foot, possession of drug paraphernalia, according to a release from the Bowling Green-Warren County Drug Task Force.
Following a joint investigation by the task and the United States Postal Inspection Service, a search warrant was executed at 1227 High Street, Apartment C in Bowling Green at 2 p.m. Friday.
Alexandre would not open the door and so investigators forced entry, according to the release.
Alexandre then jumped from a second-floor balcony and ran on foot for about a block in the alley behind the residence before being apprehended by detectives without further resistance.
Detectives said they seized 7.10 pounds of high-grade marijuana, 101 high concentration THC (marijuana) vapes, 92 packages of high concentration THC gummy's, nine jars of "Dabs," a 40MM Glock Handgun and AK pistol grip semi-automatic weapon at the residence, according to the release.
Additional information was developed and a search warrant was obtained and executed at a storage unit near Russellville Road Friday evening in Bowling Green.  Detectives found a safe in the storage unit with $40,000 in cash which was also seized.
The seized marijuana candy, if accidentally taken by small children, can cause sickness requiring medical attention, according to the release.
Alexandre was lodged in the Warren County Regional Jail.