Local organization takes fundraising to new heights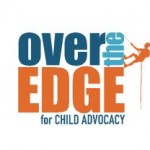 BOWLING GREEN, Ky. – The Barren River Area Child Advocacy Center's third annual Over the Edge event will take place Friday, September 11th through the 12th.
Supporters of the advocacy center will be rappelling from Stadium Park Plaza to raise funds and awareness for children who have been sexually abused.
Over the Edge Global has helped non-profits raise over $100 million since 2008.
Individual rappelers commit to raising $1,000 for the Child Advocacy Center to secure their rappelling position. VIP rappels will take place on Friday the 11th from noon to 1 p.m. Individual rappels begin at 8 a.m. Saturday and continue till 4 p.m.
To donate or learn more, visit www.bracac.org.