Lightning strikes home in Butler County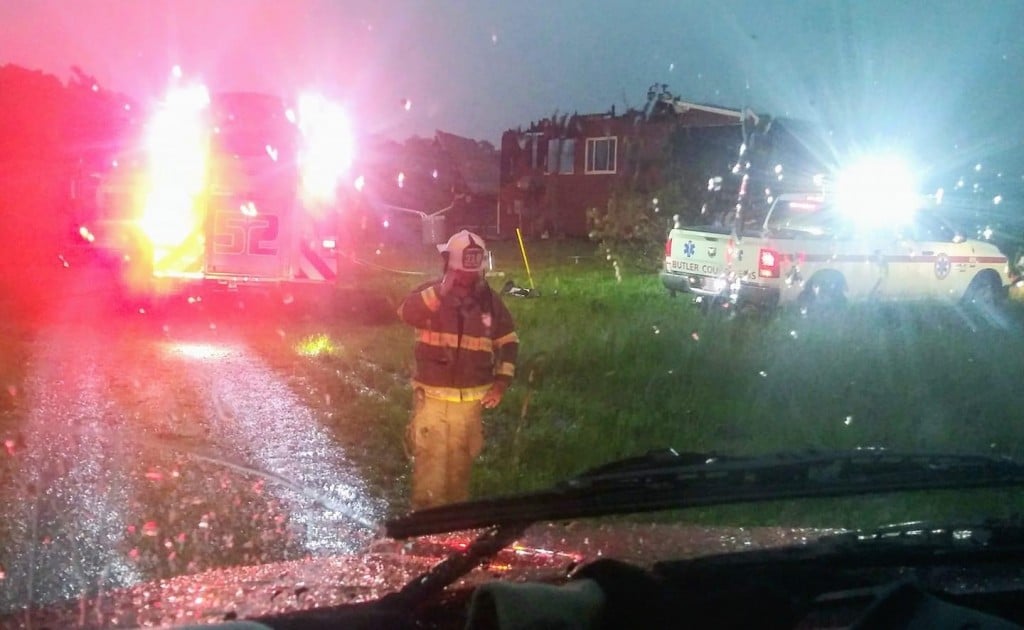 JETSON, Ky. – Lightning destroyed a home at about 3 a.m. Tuesday at 9619 Leonard Oak Road.
During an overnight storm that produced heavy rain, lightning and hail, the house was struck.
Several Butler County volunteer fire departments responded to the two-story home that sustained significant damage.