Learn where to attend Fourth of July shows near you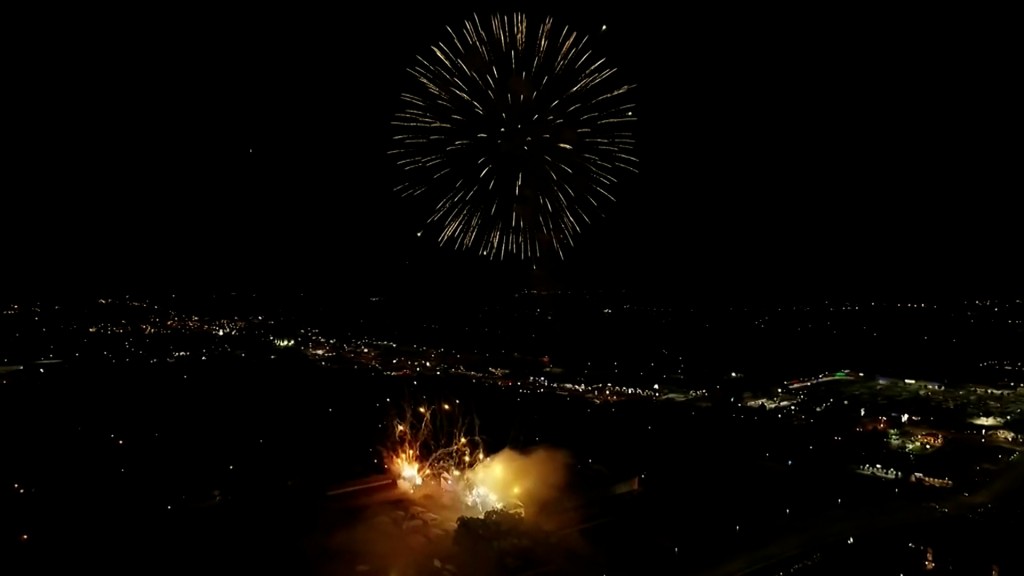 BOWLING GREEN, Ky.  – If you live in or around Bowling Green, there are multiple options for places to celebrate the Fourth of July with professional fireworks shows.
Edmonson County will host their fireworks show at the Freedom Fest in Chalybeate Friday, July 2nd, at 5:00 p.m.
Saturday at the Blue Holler Offroad Park at Mammoth Cave, people can attend a fireworks festival at no charge. The park is asking folks to help clean up their trails the day of while they enjoy the park, and in return, they'll get a full refund for the day. 
Jellystone will host their Cave City Community Fireworks show at Mammoth Cave Road Saturday July 3rd starting around 9 p.m. 
Metcalfe County residents can go to the George K. Bowling Park at West Stockton Street in Edmonton Friday at 6 p.m. to watch their fireworks show complete with fun contests and games.
Horse Cave will display their fireworks show July 4th-5th around 9:00 p.m. at their KOA Holiday Event. 
Additionally, there will be a July 4 fireworks show at the Barren River Lake State Resort Park. Sunset Cove opens at 2 p.m. with fireworks after dark. There's a $15 per vehicle fee to help fund their future firework shows. 
Bowling Green will celebrate their 50th Annual Thunderfest Saturday, July 3 at the National Corvette Museum. Gates open at 4 p.m. charging $25 per car. 
Also in Bowling Green will Hotrod's fireworks show will commence on Sunday following their game against the Greensboro Grasshoppers.