Leah Kate Pniewski named principal of North Jackson Elementary School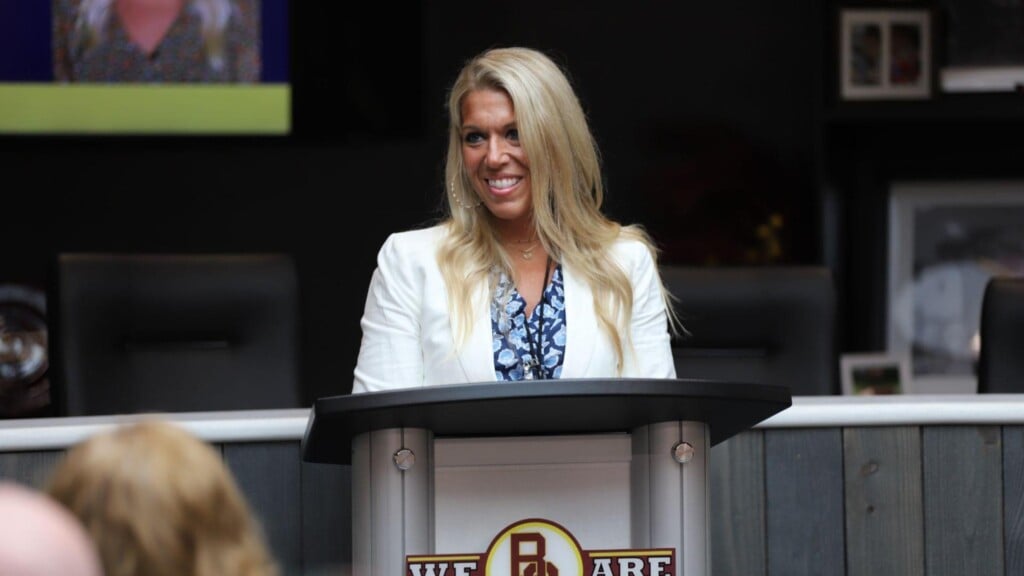 GLASGOW, Ky. – North Jackson Elementary School in Glasgow has named Leah Kate Pniewski as its new principal.
According to Barren County Schools, Pniewski has been an educator and administrator in Barren County Schools since 2011.
From 2011 through 2017, the district says she served as a fifth-grade teacher of reading, writing and social studies at North Jackson Elementary School. In 2017, she took on the role of North Jackson assistant principal and preschool coordinator. She brings experience, commitment and a true understanding of the school to her new role, the district says.
Bo Matthews, superintendent of Barren County Schools, stated, "Leah Kate has demonstrated a commitment to excellence as both a classroom teacher and administrator in Barren County Schools. I know she will serve the students and staff of North Jackson Elementary with competence and compassion."
Barren County Schools also says Pniewski received her bachelor of science in elementary education from Western Kentucky University in 2011.
She continued her education at WKU to earn her mater of arts in educational leadership in 2016 and rank 1 certification in 2018.
"It is an absolute honor and joy to have the opportunity to serve the students and staff of Barren County as the next principal of North Jackson Elementary! Following the legacy of previous great leaders at NJE will be a challenge I look forward to embracing with heart and humanity as we continue our tradition of academic excellence and high-quality leadership opportunities for all of our Jaguars," Pniewski said.
She continued, saying, "I am incredibly grateful to have been entrusted with the responsibility of ensuring not only the academic needs of every child are met but the social, emotional, mental, and behavioral health goals of all our students are prioritized as well. To the site-based council, the students, parents, faculty, staff, and community members- thank you for allowing me to work alongside each of you! I eagerly and enthusiastically anticipate building upon our relationships and partnerships. Finally, thank you to Barren County Schools for a district infrastructure that fosters growth, cultivates community, and allows us to continue to dream, believe, lead and achieve at North Jackson Elementary!"
Pniewski will officially start as principal on July 1, 2023.