Lady Tops Notch First C-USA Win, Hold Off UAB 69-65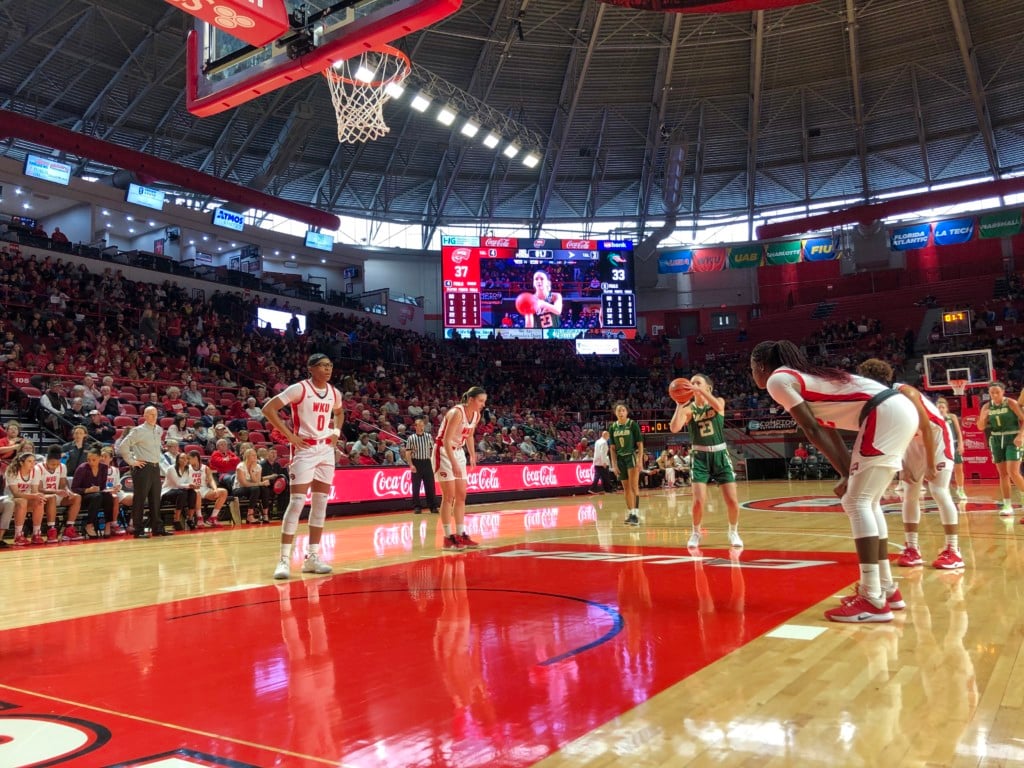 BOWLING GREEN, Ky. – The WKU Lady Toppers stayed perfect at home and won their annual Education Game over UAB, 69-65.
Dee Givens scored 14 points on 6-8 shooting, Alexis Brewer added 13 points off the bench and Meral Abdelgawad and Whitney Creech pitched in 12 points of their own as Western Kentucky recorded their first Conference USA win of the year on Thursday afternoon.
The Lady Tops jumped out to an early lead and were able to keep that lead throughout the first two quarters, despite leading-scorer Raneem Elgedawy playing in just five of those minutes due to foul trouble.
Elgedawy finished Thursday's game with 8 points and 6 rebounds in 14 minutes played, all of which were season lows for the junior forward.
WKU's bench was able to pick up the slack, though, as Brewer, Myriah Haywood and Fatou Pouye combined for 21 of the team's 69 total points.
UAB's Rachel Childress connected on four three-pointers and led all scorers with 15 points.
With the win, Western Kentucky snaps a three-game losing streak and improves to 9-5 overall and 1-2 in Conference USA play.
The Lady Tops will be back in action on Saturday afternoon, as they host the MTSU Lady Raiders at Diddle Arena. Tip-off is scheduled for 2 p.m. CST.