Kentucky State Police collect 236 tons of food during annual campaign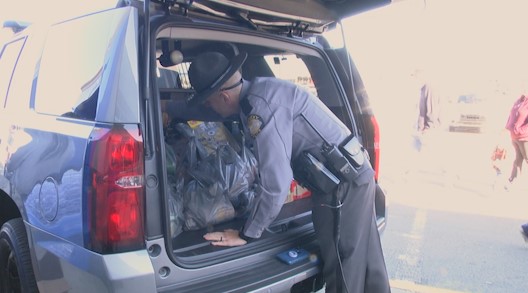 BOWLING GREEN, Ky.- Kentucky State Police announced Thursday that it collected 236 tons, or 473,235 lbs of food during the annual Cram the Cruiser initiative.
The law enforcement agency launched the Cram the Cruiser program in 2010 to assist needy families in its local post and region areas. Since then, the agency has contributed nearly 2 million pounds of food to shelters, food banks and churches throughout Kentucky.
Cram the Cruiser food drives were recently held in Bowling Green and Glasgow, which are both situated in Post 3.
This year, Kentucky State Police Post 16 in Owensboro took top honors with a total of 60,295 lbs of food collected.