Independence bank awarding over $100,000 in scholarship money
Applications for annual scholarship program accepted now through February 1st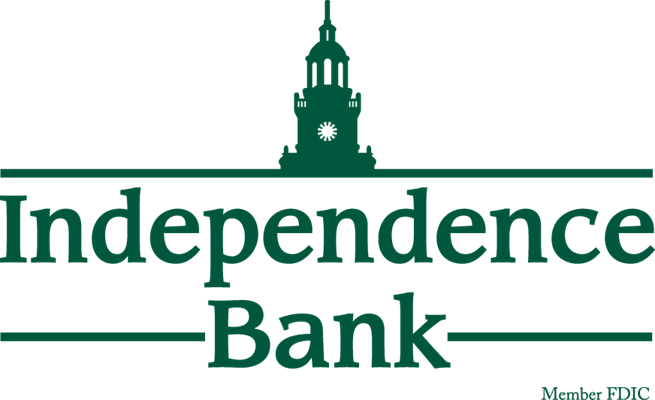 BOWLING GREEN, KY  – Independence Bank plans to alleviate the financial burden of post-secondary education for high seniors and their families amid the pandemic with over $100,000 in scholarship money for the Commonwealth. While the immediate impacts of COVID-19 have been evident all year long, the ripple effects from the financial strain on individuals have begun to make their presence known. With college application deadlines on the horizon, many families are having to make hard choices in regards to their seniors pursuing higher education.
"Our scholarship program has always been special, but it feels even more so this year," said Lauren Patton, AVP and Charitable Foundation Manager. "Our program looks at the whole student, taking into account that they have a story to tell outside of what appears on paper. There's no denying that education has become unconventional during this year, but I think the wonderful thing about it is how it is shaping these students. They are going to be innovative, flexible and resilient. We don't want the current circumstances to deter a single one of them from chasing their dreams, no matter what that dream may look like."
And it all started with that very wish, one of the late Charles A. Reid, founding partner of Independence Bank and father of current CEO and Chairman, Chris Reid. Like students today, Mr. Reid had to make a hard decision when it came to pursuing an education. With the American dream of attending college on his mind, but no scholarships to be had, he chose to enlist in the Navy in order to get the GI Bill to pay for his education. That experience sparked a passion in his life to help deserving high school seniors across Kentucky tell a different story of their educational journey.
Knowing that every journey is different, the Bank offers a variety of scholarships catering to students from all walks of life with future plans that include attending a trade school, enrolling in community college, or attending a 4-year college or university, to receive funds.
"It's incredible to think about the impact that we have been able to have on the communities we serve by providing students an avenue to pursue their dreams. And it all started because of my grandfather's dream," said Patton. "This year more so than ever, the dollars we give out are so much more than just a check handed to a student. This investment is changing the trajectory of these student's lives, and we could not be more grateful to everyone that helps makes this program possible."
The scholarship program began in 2001 with a single $10,000 scholarship awarded. Since then, over $1 million has been given to students in the 12 markets that the Bank serves. In addition to the funds put forth by the Bank, its employees, their Community Board of Directors and friends of the Reid family have all donated money from their own pockets to help establish the variety of scholarships available.
"We want these seniors to know that there are people willing to invest in them, so they are confident enough to invest in themselves and further their education. After all, they are our future," Patton stated.
If you know a high school senior in need of a helping hand, someone in pursuit of their American dream of furthering their education, encourage them to apply for the Independence Bank Scholarship Program. Apply online here. The 2021 application window closes February 1.