Hot Rods win 1-0 over Asheville
Courtesy BG Hot Rods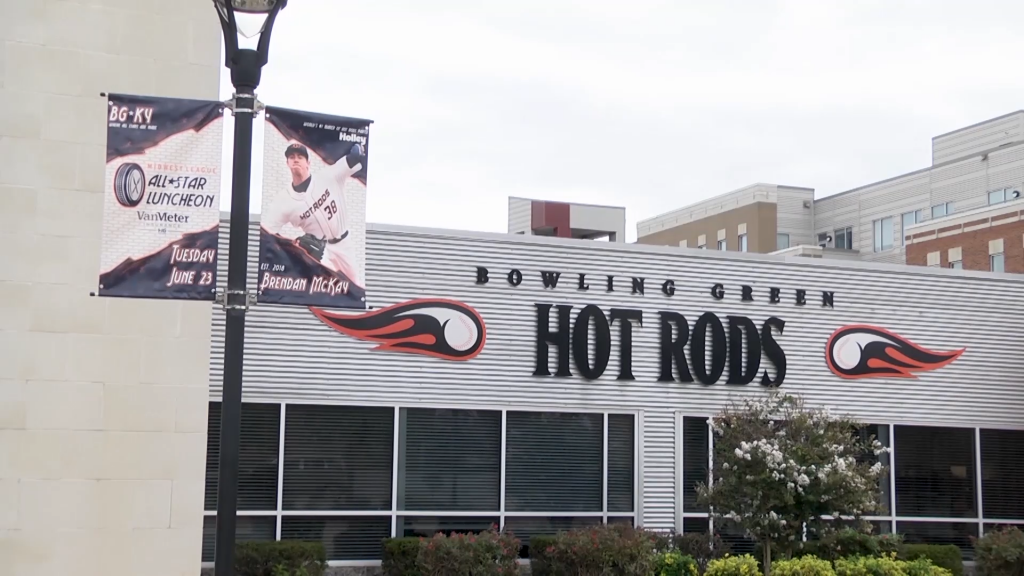 BOWLING GREEN, Ky. – The Bowling Green Hot Rods (7-3) pitching staff struck out 15 Asheville Tourists (4-5) hitters, while Greg Jones drove in the lone Hot Rods run in a 1-0 win on Friday night at Bowling Green Ballpark. The Hot Rods and Tourists will play the penultimate game of the series on Saturday with a 6:35 p.m. first pitch.
Both pitching staffs were stingy the entire night on Friday, with Asheville starter R.J. Freure and Bowling Green starter Joe LaSorsa holding the other's offense scoreless in their time on the mound. The Hot Rods were hitless until the fifth when Ruben Cardenas singled to left and went to second on a wild pitch, but Freure retired the next three hitters to keep the scoreless game intact.
The Hot Rods finally scratched across a run in the sixth against Tourists reliever Tyler Brown. Grant Witherspoon earned a one-out walk and stole second. Jones followed up with a single to right, plating Witherspoon to give the Hot Rods a 1-0 lead.
Carlos Garcia, Mikey York, and Christopher Gau combined for 6.1 innings, striking out 10 while lifting the Hot Rods to the 1-0 shutout win, taking a 3-1 series lead.
LaSorsa tossed 2.2 scoreless frames while allowing two hits and two walks with five strikeouts in a no-decision. Garcia (2-0) earned the win after his 3.1 shutout innings of relief, allowing three hits with five punch outs of his own. York earned a hold with Asheville picking up one hit in his 2.0 innings while the righty had four strikeouts. Gau (1) earned his first save of the season with a strikeout.