Hilltoppers Use Strong First Half to Upend LA Tech, 65-54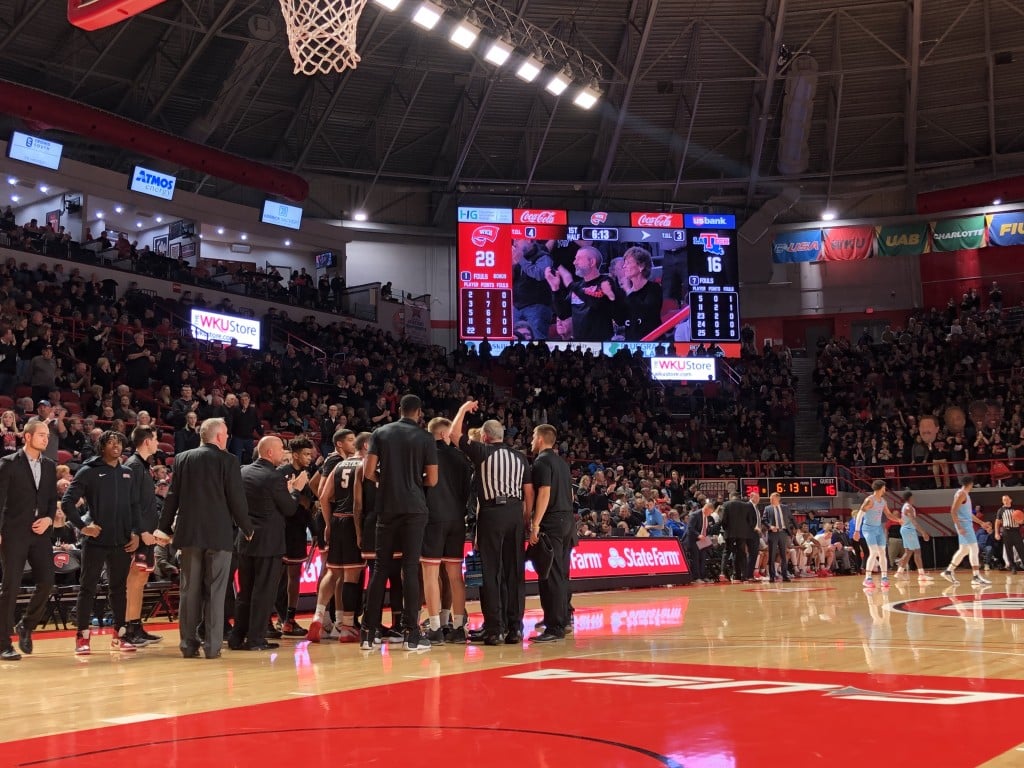 BOWLING GREEN, Ky. – The Western Kentucky Hilltoppers jumped out to an early 6-0 lead and never looked back.
Western Kentucky used a 21-8 spurt over the last seven minutes of the first half to increase their advantage to 44-24 at intermission and cruised the rest of the way as they ended Louisiana Tech's (17-6 overall, 8-3 Conference USA) four-game win streak, 65-54.
Freshman guard Jordan Rawls scored a career-high 19 points, Carson Williams recorded 14 points and Grad-Senior Camron Justice added a crucial 11 points off the bench as the Hilltoppers improve to 15-8 overall and 8-3 in Conference USA play.
With the win, Western Kentucky snaps a two-game losing streak and draws even with LA Tech for second in the C-USA standings.
The Hilltoppers will be back in action at Diddle Arena on Saturday night as they host the Southern Miss Golden Eagles (7-17 overall, 3-8 Conference USA). Tip-off is scheduled for 6:3o p.m.