Hilltoppers Use Late Rally to Knock Off Southern Miss, 75-72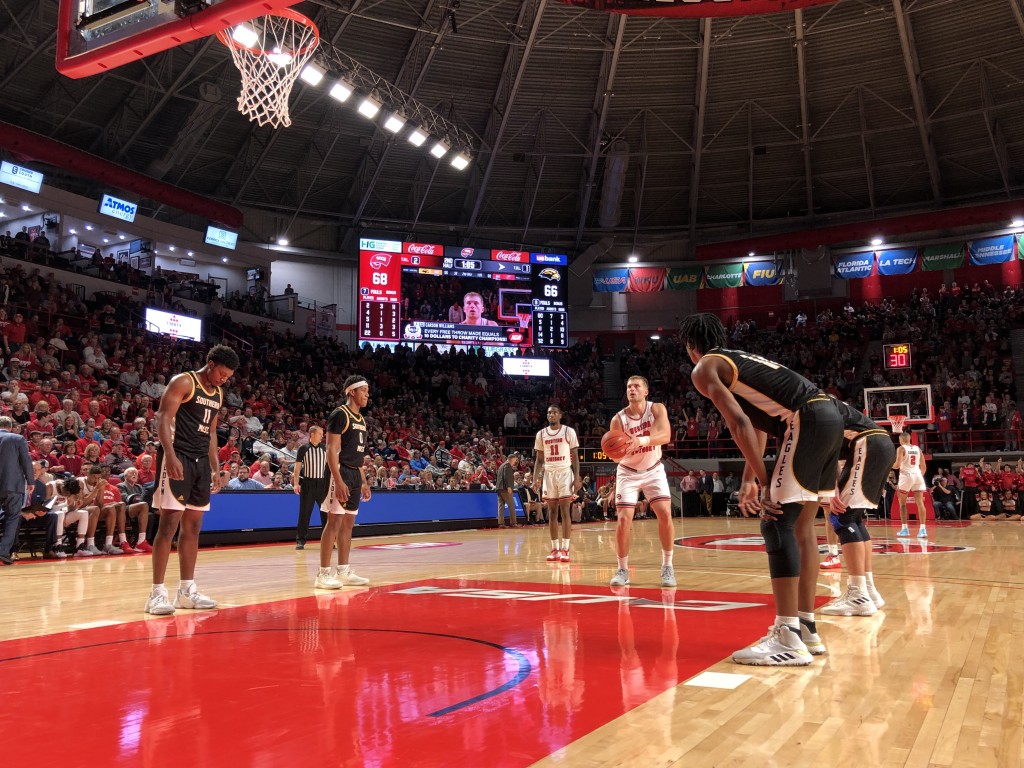 BOWLING GREEN, Ky. – It wasn't pretty, but the Hilltoppers buckled down when it mattered most and knocked off Southern Miss 75-72.
Carson Williams scored a game-high 24 points, Josh Anderson went for 16 points and Jared Savaged recorded a double-double with 13 points and 11 rebounds as the Hilltoppers improve to 16-8 overall and 9-3 in Conference USA play.
Western Kentucky trailed 41-31 at halftime, but outscored the Golden Eagles 44-31 in the second half to come out with their second win in a row.
Rick Stansbury's squad will head to the Lone Star State next week for a pair of road games against UTEP and UTSA.
Tip-off for Thursday's game against UTEP is scheduled for 8:00 p.m.