Hilltoppers Use Furious Comeback to Edge Old Dominion, 71-69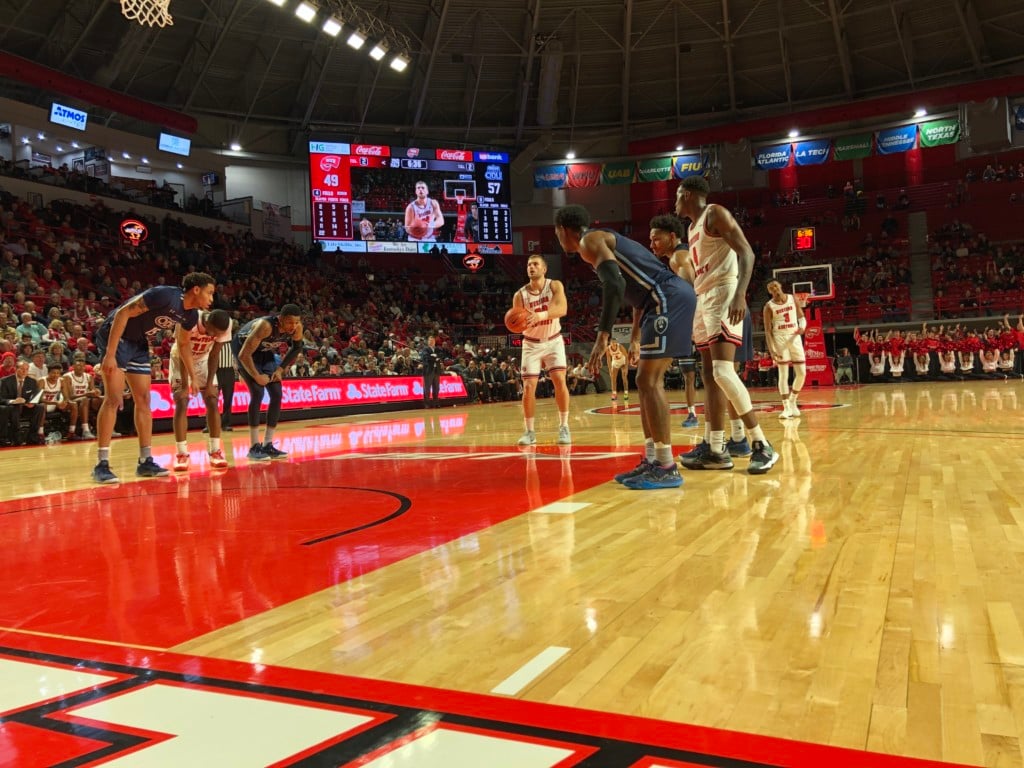 BOWLING GREEN, Ky. – The Western Kentucky Hilltoppers closed out Thursday night's game with a 19-5 run and won an absolute thriller over Old Dominion, 71-69.
The Hilltoppers trailed 64-52 with just over three minutes remaining, but used excellent free throw shooting and strong team defense  to storm back and win a rematch of the 2019 Conference USA Championship Game.
WKU Junior guard Taveion Hollingsworth scored 9 of his game-high 23 points in the final 38 seconds to lead the Hilltoppers in their comeback win at Diddle Arena.
Western Kentucky took a 31-28 lead into halftime, but Old Dominion responded with a quick 12-2 run to start the second half and put the home team in a seven-point hole.
The Monarchs controlled the majority of the second half, stretching their lead to double digits at multiple points, but had no answer for Western Kentucky's menacing full-court press down the stretch.
Rick Stansbury's team was once again without Graduate Senior guard Camron Justice, who missed his second game in a row with what Stansbury described as a "bulging disk" earlier in the week.
All five of Western Kentucky's starters scored in double figures as Josh Anderson scored 13 points, Carson Williams added 12 points, Jordan Rawls scored 11 points and Jared Savage chipped in 10 points.
With the win, the Hilltoppers improve to 11-6 overall and 4-1 in league as they prepare to take on the Conference USA-leading Charlotte 49ers on Saturday afternoon.
Tip-off between Western Kentucky and Charlotte is scheduled for 4pm.