Heavy rains make for flooded roads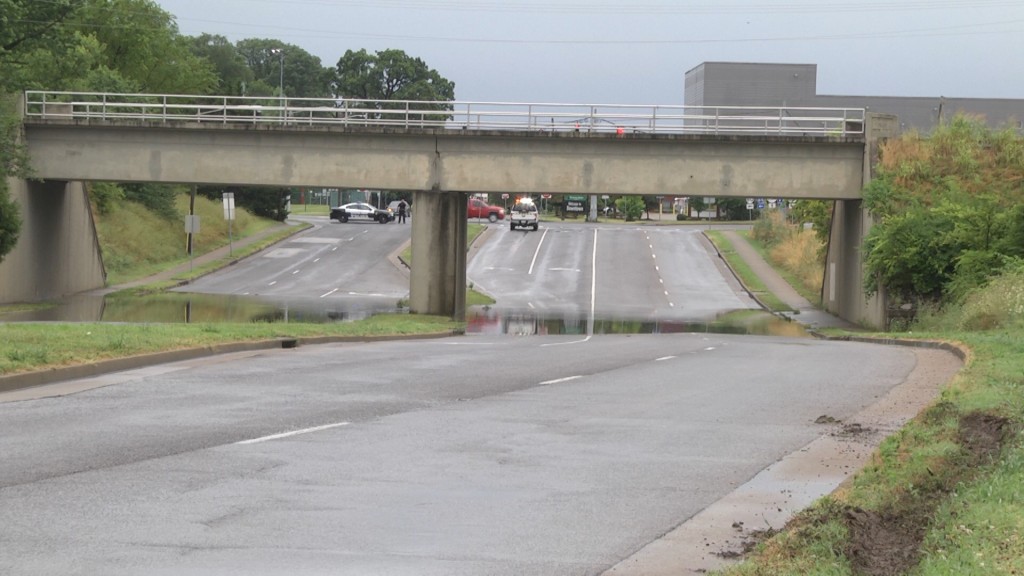 BOWLING GREEN, Ky. – The sunny but hazy skies on Saturday gave way to rainy, stormy conditions later Saturday night.
And the rain continued on Sunday.
So much rain fell in such a short amount of time, it caused traffic problems in several communities across South Central Kentucky, including on Veterans Memorial Boulevard in Bowling Green.
Police closed the area near the viaduct. Traffic was forced to turn around and motorists had to find a detour.
The heavy rain also filled parking lots as well as yards and gardens.
Flood warnings were in effect for much of the area throughout Sunday.