Glasgow traffic stop leads to drug arrest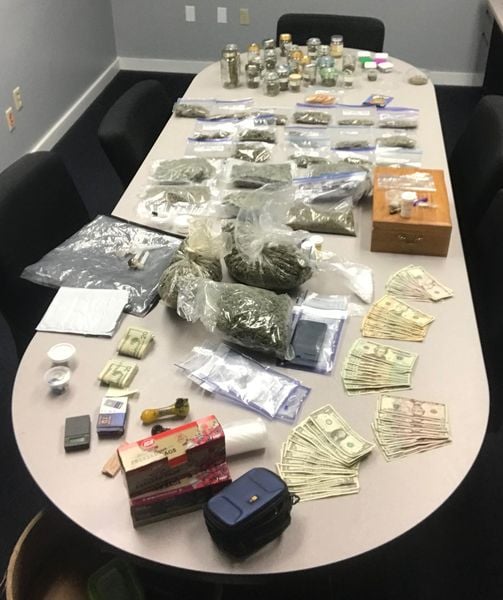 GLASGOW, Ky. – A Glasgow man is arrested and charged with multiple drug crimes.
On Tuesday, December 1st, the Glasgow Police Department pulled over Timothy Nunn for a seat belt violation while driving on West Main Street.
According to a release, Sgt. Nick Houchens saw a plastic baggy with a pill lying beside the driver's seat. Marijuana, a pipe and Hydrocodone were also found inside the vehicle.
Officers then searched Nunn's home and found a large amount of cash, two grams of Methamphetamine, Xanax, Oxycodone, six pounds of Marijuana and drug paraphernalia.
Nunn is charged with failure to wear a seat belt, trafficking in and possession of a controlled substance, trafficking in and possession of marijuana and possession of drug paraphernalia.
The arrest was made by Sgt. Nick Houchens, assisted by Capt. Jabin McGuire ,Officer John Warnock and the Glasgow Street Crimes Unit.