Glasgow firefighters battle massive blaze downtown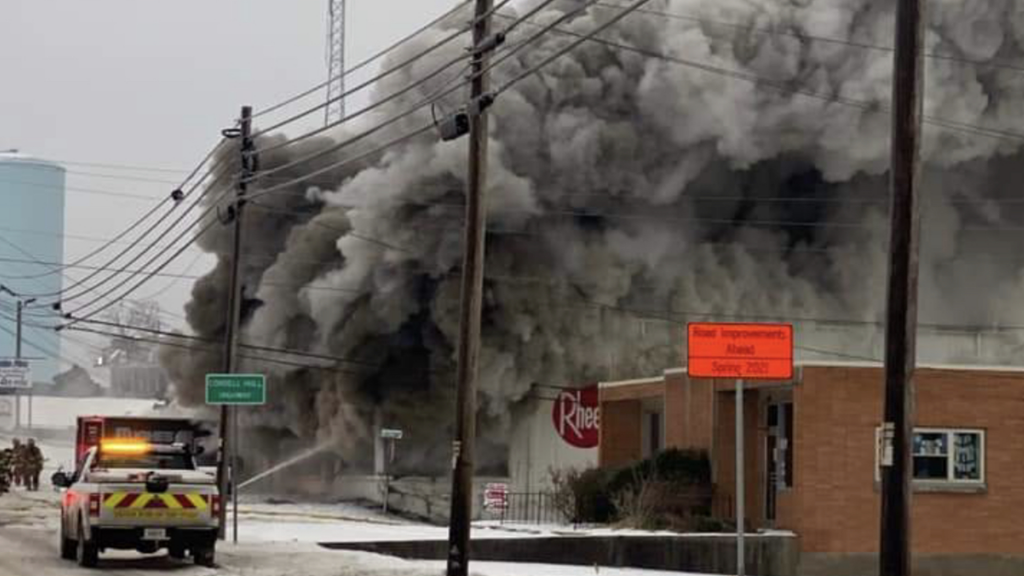 GLASGOW, Ky. – Glasgow firefighters battled a massive blaze downtown Monday.
Firefighters were called to Hughes HVAC Supply at 826 W. Main Street in Glasgow Monday afternoon, Glasgow Police Department spokesman Major Terry Flatt said.
Main Street around the area of the fire was shut down and and expected to remain closed for several hours.