Glasgow-Barren County tourism looks to spread local holiday cheer with gift basket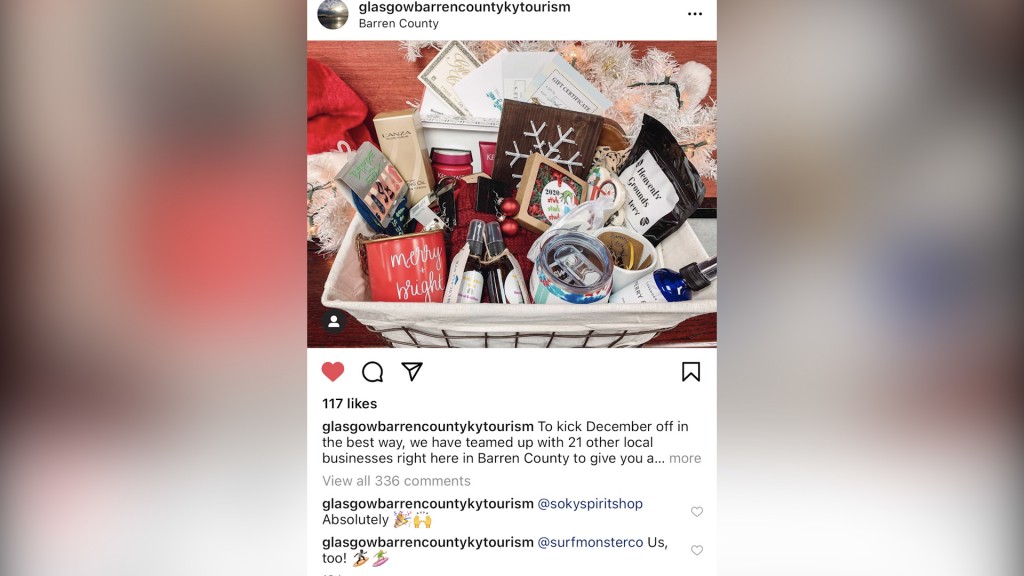 GLASGOW Ky.-A tourism organization is looking to spread some local holiday cheer.
Glasgow-Barren County Kentucky tourism has announced a giveaway with a value of nearly $1,000 worth of merchandise from local Glasgow businesses and organizations.
21 local businesses are involved in this giveaway, including roots + ramble, and even products from Glasgow and Barren County High Schools. To enter, just follow all of the accounts of the organizations included in the giveaway Instagram post, and tag friends in the comments.
The goal is to spread holiday joy while also highlighting local vendors, something members of the community are all about.
The giveaway will end on Saturday, December 5 at 11 pm central time.
To enter, follow Glasgowbarrencountykytourism on Instagram, and follow the instructions on the post.