General public barred from Conference USA tournament play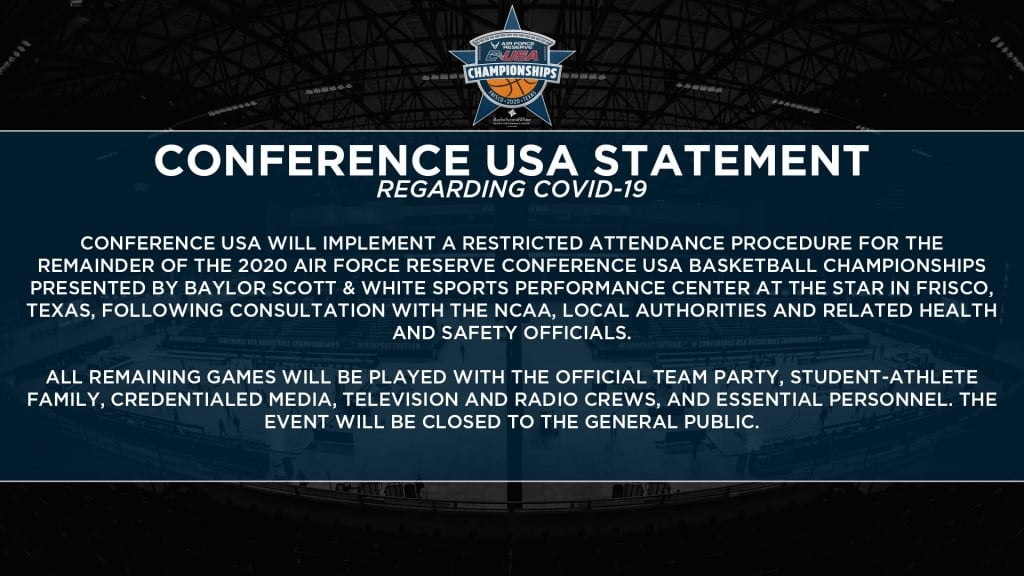 FRISCO, Tx.- Western Kentucky University fans will have to find another way to watch the school's basketball teams in the Conference USA tournament.
Through a tweet Wednesday night, conference officials announced the general public will not be able to view tournament games in person due to the coronavirus.
Both the men's and women's teams from Western Kentucky are participants in the tournament at the Ford Center in Frisco, Texas.
The tournament began Wednesday morning.
Conference USA's statement regarding restricted attendance at the 2020 Air Force Reserve C-USA Championships: https://t.co/Sd2rjr9iMk pic.twitter.com/IbbdbwUdph

— Conference USA (@ConferenceUSA) March 12, 2020