First responders search for man who jumped from pedestrian bridge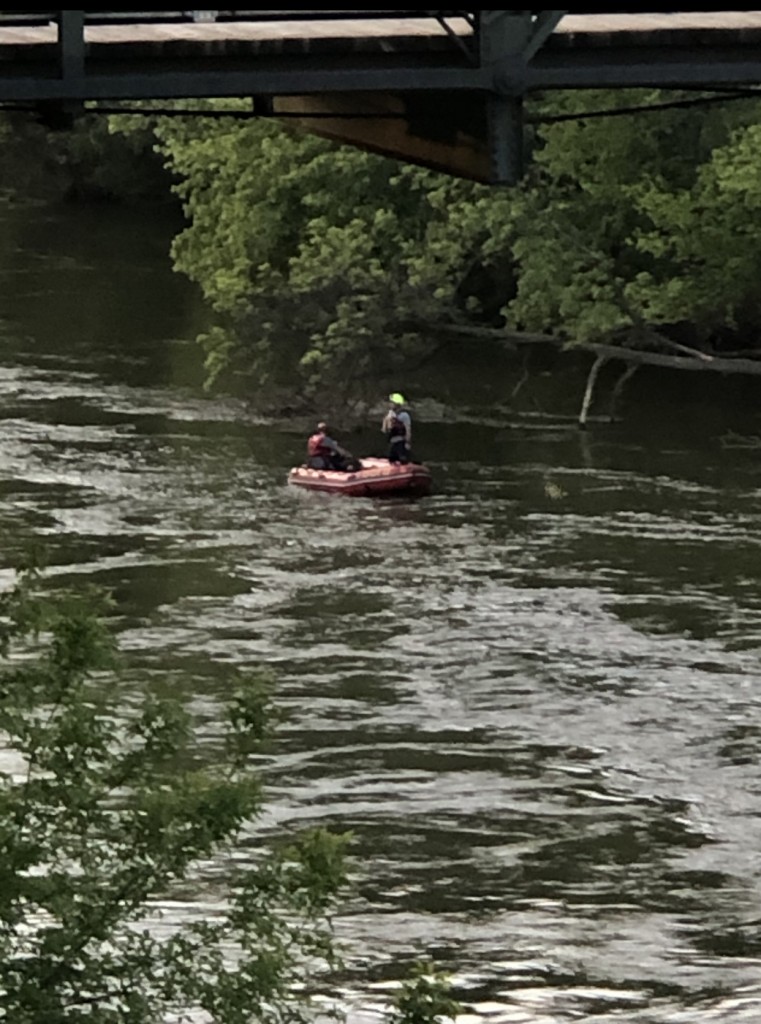 BOWLING GREEN, Ky. – Multiple agencies responded to the College Street pedestrian bridge over Barren River after someone reported two people jumping from the bridge at about 5:30 p.m. Friday.
One person swam to safety and has provided responders with information on the person he said jumped with him, Bowling Green Fire Department spokeswoman Marlee Boenig said.
The fire department sent five trucks, two boats and 16 personnel to the scene to begin the search.
Warren County Emergency Management, Gott Volunteer Fire Department, Richardsville Volunteer Fire Department and the Bowling Green Police Department responded to the scene as well to assist in the search.
Gott put one boat in the water and Richardsville put two boats in the water, with one of those using sonar.
As of 7:30 p.m. responders were still attempting to locate the individual and were planning to suspend operations at 7:45 p.m. due to darkness falling. The search will resume in the morning if the individual isn't found by 7:45, Boenig said.