First Responder's Day at Chick-Fil-A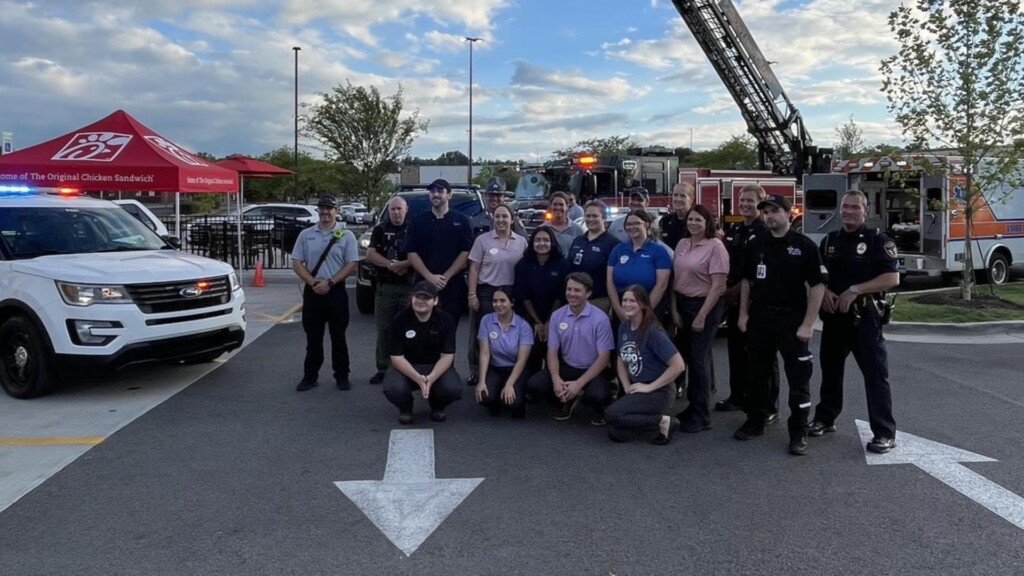 BOWLING GREEN, Ky. – A local Chick-Fil-A hosted their second annual "First Responder's Day" for heroes in Bowling Green to show some appreciation and raise money for injured BGPD officer Matt Davis.
From 4 to 7 p.m., 20% of the stores earnings would be donated to Davis and at the same time, the community could meet some of the people that are looking out for them every day.
Bowling Green Fire Department, Med Center EMS, Warren County Sheriff's Office, the Kentucky State Police and the Bowling Green Police Department were all represented and spent the evening chatting with young kids and other members of the community about life, what they do and what the equipment they use does.
Kimmy Rheaume with Med Center EMS and Katie McKee with BGFD both said any time they're able to get out and connect with the community, it's a good day.