Feeding America helps over 300 people in need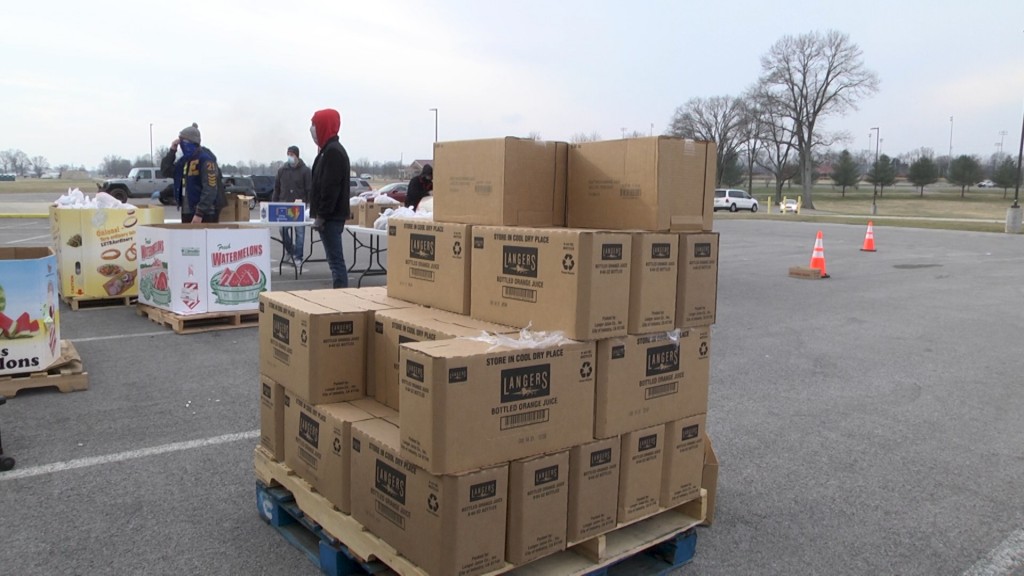 BOWLING GREEN, Ky.- Feeding America came to Ephram White Park in Bowling Green today to hand out hearty meal bags to people in need.
They handed out a little over 300 bags in just their first hour, and were anticipating to hand out a couple hundred more by the end of the morning. 
People received a variety of items in the meal bags. Today included orange juice, chickpeas, eggs, chicken, peaches, dried cherries, pears and more.  
General Manager of the Ephram White Gymnasium Joey Gott was volunteering today and said that there's more need than ever during the pandemic, but the community continues to show up and give support. 
"People are struggling because of the way employment has been. Money's tight, so it's a great thing. We have this event, usually this event is followed by one at Michael O. Buchanan on Wednesday so we usually do this one once a month on a Monday and then Buchanan is followed on a Wednesday. And then there's another event that Lampkin Park puts on the last Wednesday of the month so of course some of the other local organizations put on events also," said Gott. 
The next Feeding America event is this 9 a.m. to 11 a.m. Wednesday at Michael O. Buchanon Park.