"Empty Bowls' for 2021 to feature lunch pre-orders, fighting hunger in the County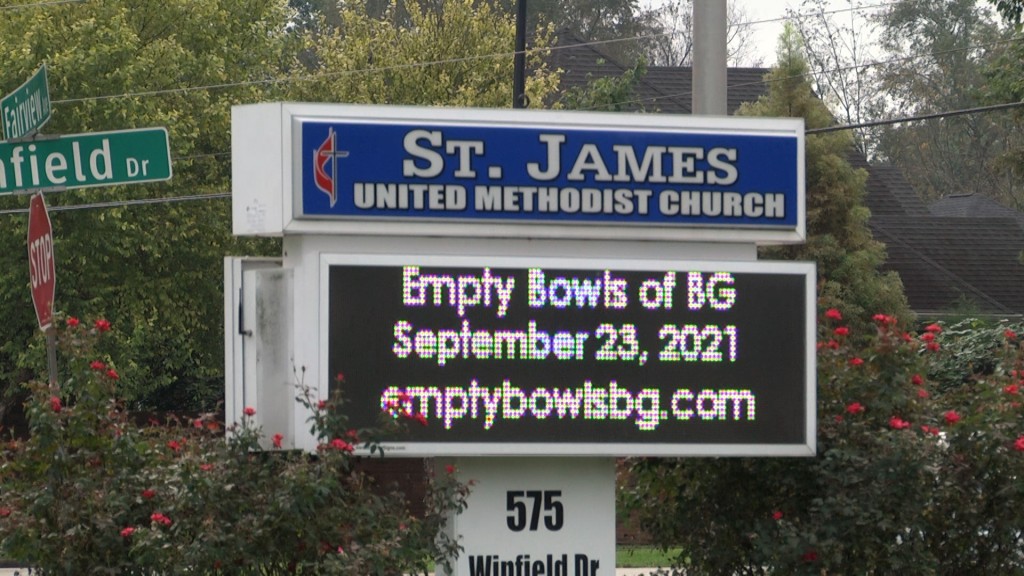 BOWLING GREEN Ky.-The fight to end hunger continues. The 9th annual empty bowls event is taking place next week, with a few changes from last year.
The 9th annual 'Empty Bowls' event will be held at St. James United Methodist Church Thursday September 23. There will be lunch delivery and pickup.
In years past, a dinner was held at the church before moving to another location, which was the Sloan Convention Center for the past few years.
'Empty Bowls' is an event that seeks to end hunger in the County, and every dollar raised goes towards this mission. The church supports Hotel INC. And the Warren County Schools synergy center. St James United Methodist Church senior pastor Caleb Wheat says they both play a vital role.
"Both of them are vital parts of Warren County at ending hunger in our community. Empty Bowls gives us a chance to empower the artist and the creatives of our community to create beautiful bowls, beautiful pottery that are able to be given to people in celebration of their donation," Wheat said.
Orders can be picked up at the church September 23rd from 11:30 am to 1 pm. Deliveries will be made in the city limits with a minimum of 5 orders.
To preorder, follow this link.