Drive-thru event for SKYCTC grads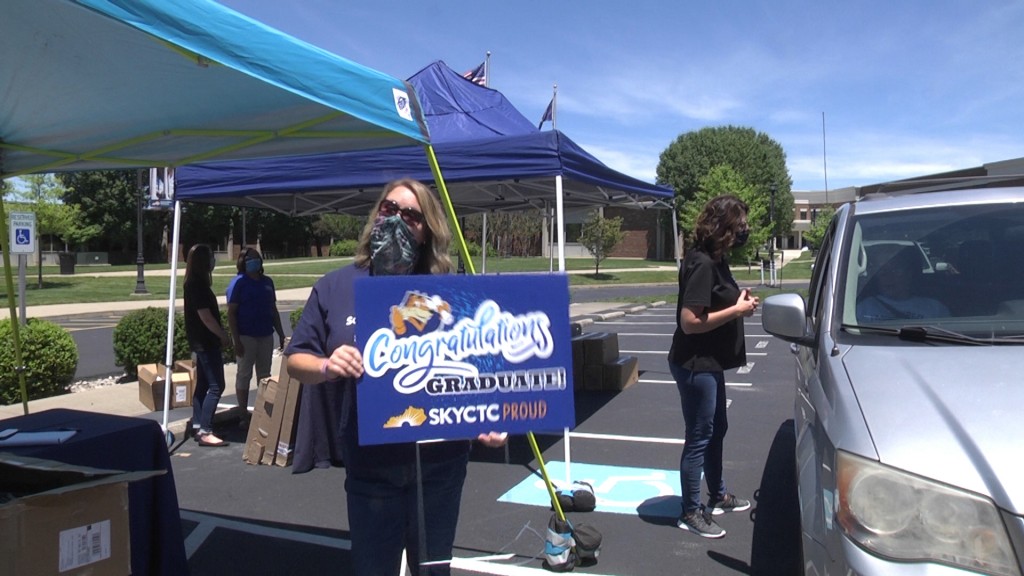 BOWLING GREEN Ky.- A local community college celebrated the hard work of this year's graduates.
Southcentral Kentucky Community and Technical College held a graduate drive thru event earlier today.
Graduates drove through the main parking lot to pick up yard signs and other SKyCTC merchandise.
The drive-thru event was held to celebrate the work of the 2020 grads while still making sure everyone was staying six-feet apart.
School officials called it a rewarding experience.
There is no set date as of now for an actual graduation but the college is planning to have a ceremony in the future.