Display of pride at Circus Square Park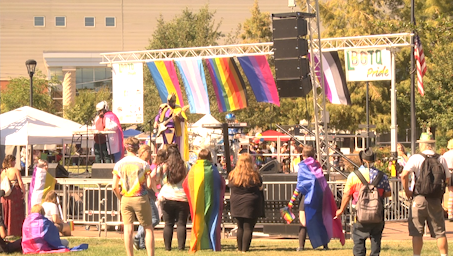 BOWLING GREEN, Ky-The 3rd Annual Bowling Green Pride Festival was held at Circus Square Park on Saturday. According to Chris Hartman, Executive Director of the Fairness Campaign, over three thousand people attended the free event. The Fairness Campaign and Bowling Green Fairness organized the festival.
The festival served several purposes: live bands provided entertainment and food trucks fed famished Pride attendees. Community agencies such as the Barren County Health Department also hosted booths and exhibits. And, after the Pride festival wrapped up at 5pm, festival organizers held a march to Bowling Green City Hall as part of a rally to promote a local fairness ordinance.
Although there were five separate groups of protesters, Hartman says there were no episodes of violence at the festival.