DeSantis board approves suing Disney in latest tug-of-war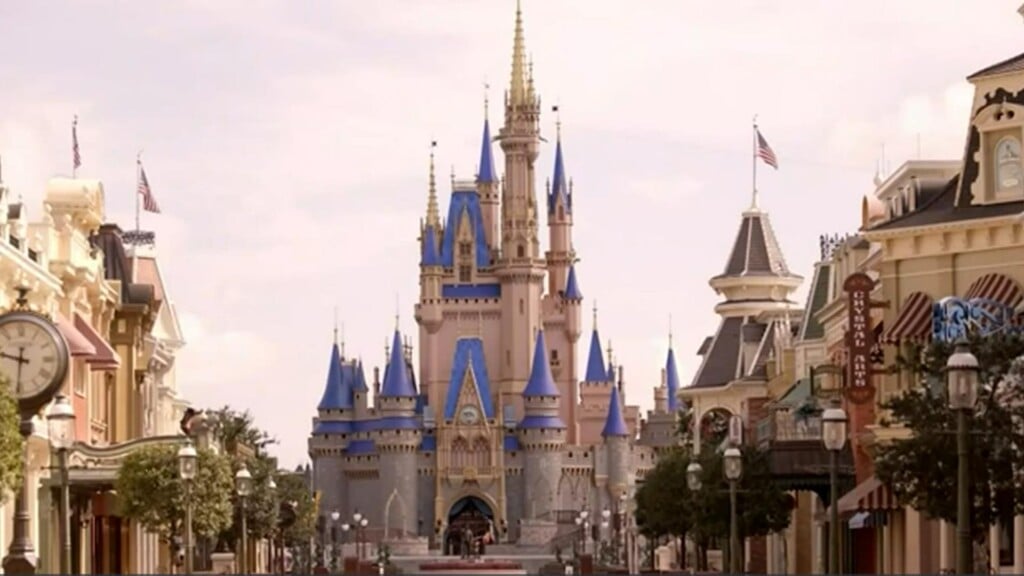 ORLANDO, Fla. (AP) — Days after Disney sued Florida's governor in federal court for what it described as retaliation for opposing the state's so-called "Don't Say Gay" bill, Disney World's governing board — made up of Gov. Ron DeSantis appointees — filed a lawsuit Monday against the entertainment giant.
The Central Florida Tourism Oversight District sued Disney in state court in Orlando and voted to defend itself in federal court in Tallahassee where the entertainment company filed its lawsuit last Wednesday.
The Disney lawsuit against the governor, the board and its five members asks a judge to void the governor's takeover of the theme park district previously controlled by Disney for 55 years. The oversight board's lawsuit seeks to maintain its oversight of design and construction in the district that governs Disney World's 25,000 acres after the previous Disney-controlled board signed over those powers to the company before the DeSantis-appointed board members held their first meeting earlier this year.
The DeSantis board's lawsuit was filed Monday afternoon in Orange County and claims the agreements with Disney "reek of a backroom deal." The previous board members failed to give proper notice about the agreements, lacked the authority to make them, unlawfully delegated governmental authority to a private entity and the agreements are unenforceable under Florida, according to the suit.
"We will seek justice in our own backyard," Martin Garcia, chair of the Central Florida Tourism Oversight District, said at Monday morning's special meeting approving the lawsuit.
An email seeking comment was sent Monday morning to Disney officials.
Disney filed its lawsuit last week after the oversight board appointed by DeSantis voted to void a deal that gave the company authority over design and construction decisions in its sprawling properties near Orlando.
Disney's lawsuit was the latest tug-of-war in a more than year-old feud between Disney and DeSantis that has engulfed the governor in criticism as he prepares to launch an expected presidential bid in the coming months.