Denny Crum, who coached Louisville to 2 NCAA titles, dies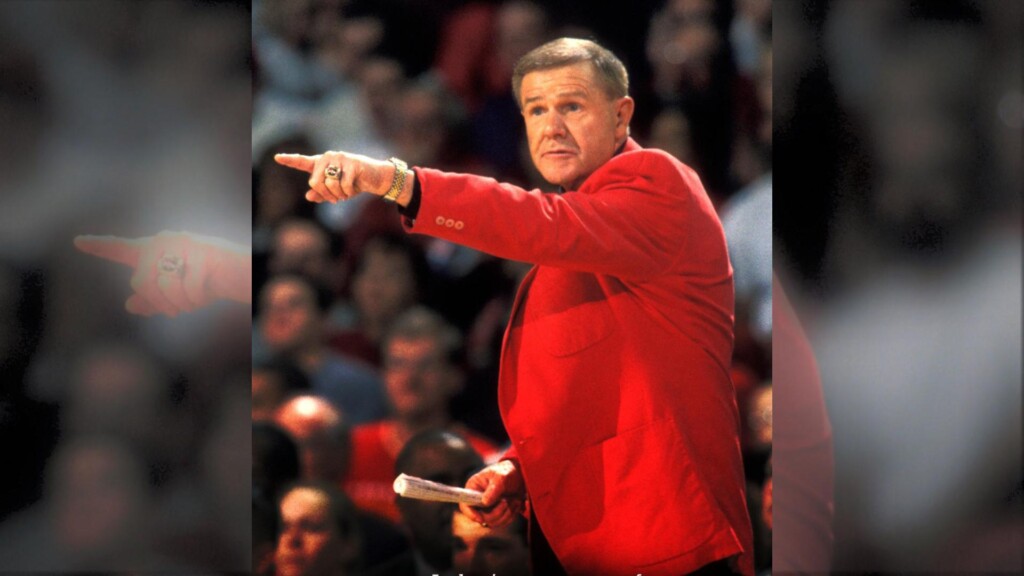 LOUISVILLE, Ky. (AP) — Denny Crum, who won two NCAA men's basketball championships and built Louisville into one of the 1980s' dominant programs during a Hall of Fame coaching career, died Tuesday. He was 86.
The school announced Crum's death in a release after being informed by his wife, Susan. No cause was given, but Crum had battled an extended illness. He had a mild stroke in August 2017 while fishing in Alaska and another two years two ago.
Nicknamed "Cool Hand Luke" because of his cool, unflinching sideline demeanor — legend has it he never uttered a curse word — Crum retired in March 2001 after 30 seasons at Louisville with 675 victories, which ranked 15th all-time then, and championships in 1980 and '86. The disciple of legendary UCLA coach John Wooden often wore a red sport coat and waved a rolled-up stat sheet like a bandleader's baton as he directed Louisville to 23 NCAA tournaments and six Final Fours.
The second half of his tenure was not nearly as successful as the first, however, as Louisville endured two separate NCAA investigations and never returned to the Final Four after Crum's second championship season.
Nonetheless, Crum was inducted into the Hall of Fame in May 1994, with Wooden, his college coach and longtime mentor at his side. Crum finished with 11 more wins than his most influential advisor amassed at UCLA.
Crum remained a beloved, revered and respected presence around Louisville whose legacy has been recognized in many ways. He frequently attended Cardinals games played on the KFC Yum! Center home court bearing his name and signature. And Crum was present for the September 2022 dedication of Denny Crum Hall, a new campus dormitory for athletes and students.
"You try to remember all of the things that you did, things that happened," Crum said at a February 2020 ceremony honoring the 1980 title team. "Some was bad, but most of it good. It just makes you really proud that you were a part of it."
Crum had a front-row seat in March 2022 for the introduction of one of his former players, Kenny Payne, as Cardinals coach. Payne said then that he would rely on Crum's insight in his first head coaching job; and there were plenty of the Hall of Famer's other pupils to not only support Payne, but enjoy another meeting with their mentor and friend on and off the court.
___