Congressman Brett Guthrie reacts to President Bush's death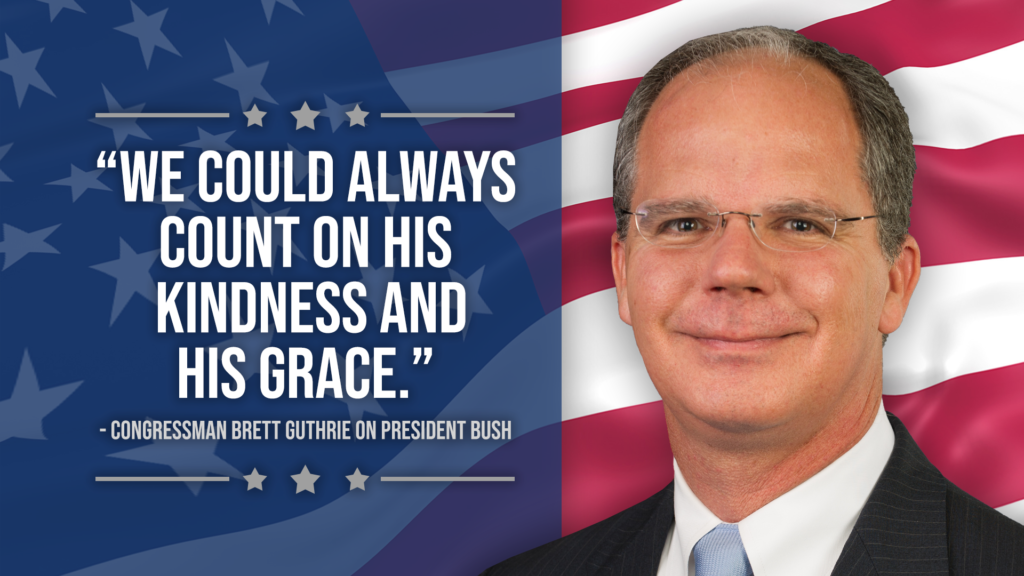 BOWLING GREEN, Ky.- South central Kentucky Congressman Brett Guthrie issued the following statement following the death of President George H.W. Bush:
"I am deeply saddened by the death of President George H. W. Bush. President Bush dedicated his life to our country, starting with his valiant service in the Navy during World War II. We could always count on his kindness and his grace. As we mourn his passing, I'm reminded of a quote from his inaugural address: 'I do not mistrust the future; I do not fear what is ahead. For our problems are large, but our heart is larger.' In an age of divided politics, we should remember his example. Please join me in praying for the Bush family during this difficult time."
The former President will be laid to rest on Thursday in College Station, Texas.