Commissioner Quarles takes first dose of COVID-19 vaccine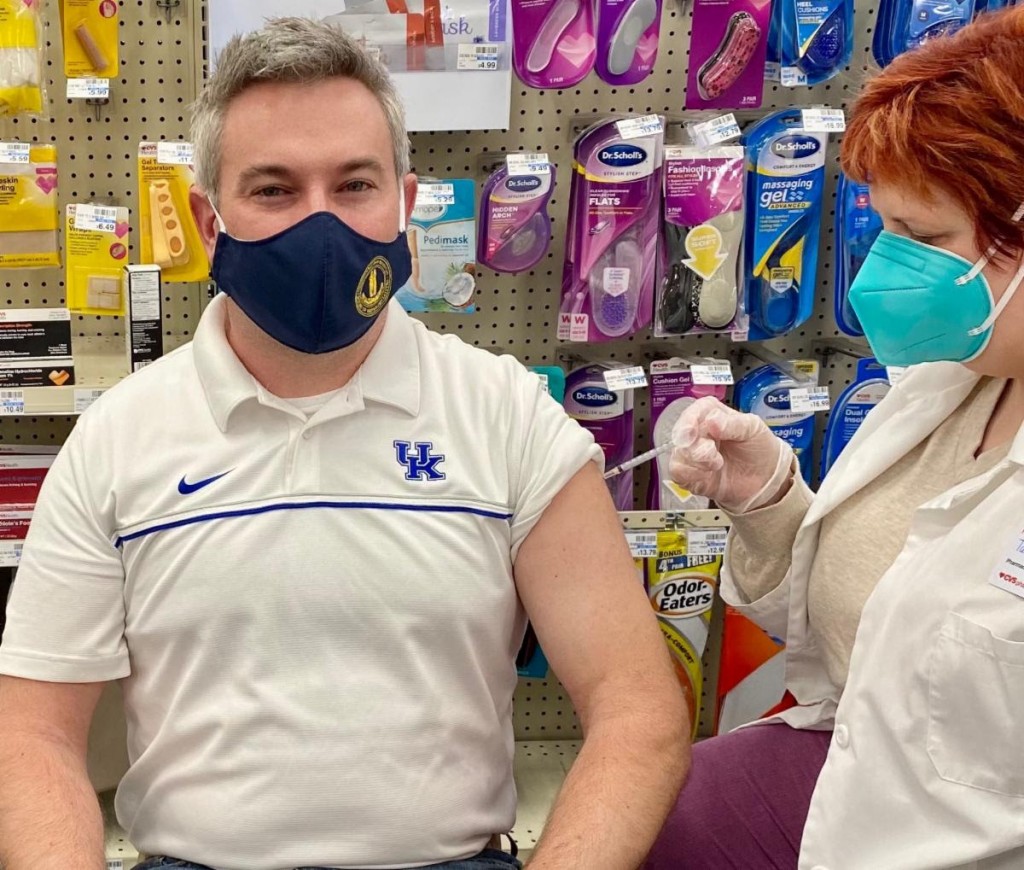 FRANKFORT (March 22, 2021) – Kentucky Agriculture Commissioner Dr. Ryan Quarles got his first dose of the Pfizer-BioNTech COVID-19 vaccine and is encouraging Kentuckians to consider taking it as a means to re-open state businesses and get back to normal.
"In December, I said I would take the COVID-19 vaccine when it was my turn," Commissioner Quarles said. "With food and agriculture being included in the industry groups in Phase 1C, I took the vaccine this weekend. While taking the vaccine is a personal choice, I encourage Kentuckians to take it when their place in line comes. These safe and effective vaccines offer us a chance at getting back to normal, opening up our businesses, taking our masks off, and getting back to seeing our family and friends."
In December, Commissioner Quarles declined to take a COVID-19 vaccine at the invitation of Governor Beshear when the very limited supply was offered to a select group of government officials. At the time, 
Commissioner Quarles said
 that, as a healthy 37-year-old male with no underlying health conditions, he preferred for his early access vaccine to be given to a high-risk individual such as a frontline worker or a resident of a long-term care facility.