Christmas Marketplace at local museum brings in a lot of attention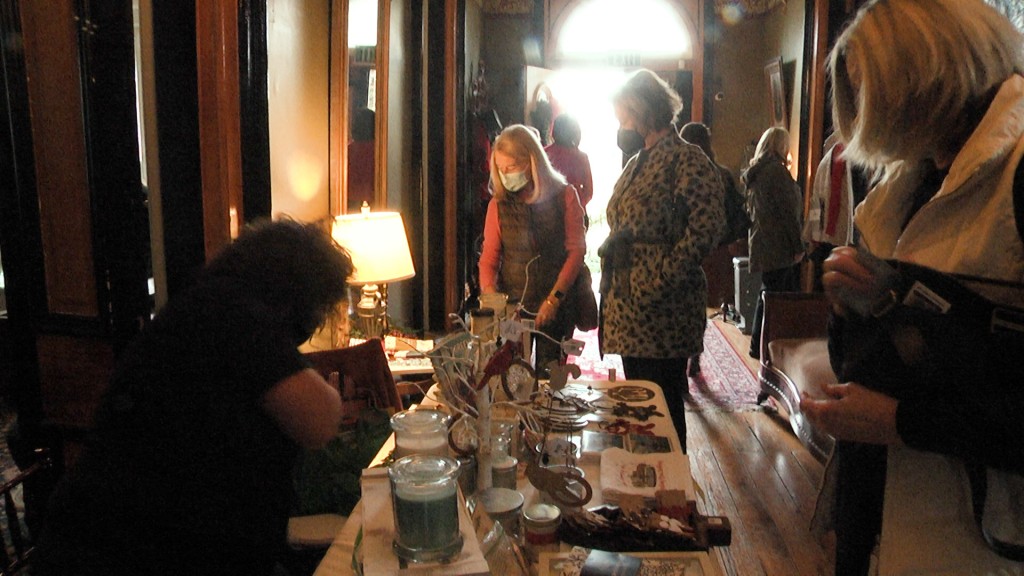 BOWLING GREEN Ky.-It's the season to shop local. That's the message that a local historic museum was hoping to get out to the community.
A Christmas Marketplace went on as planned Wednesday at Riverview at Hobson Grove Historic House Museum. This event featured several local businesses for visitors to shop with, and a bake sale as well. Candle Makers on the Square and Barbara Stewart Interiors are just a few examples.
As of 10:30 Wednesday morning, the parking lot around the museum was completely full. Visitors not only had the chance to check out what local shops have to offer, but also to take in the scenery of the historic museum.
Executive director Brooke Westcott Peterson says this is the fullest the museum has been in quite a while, and she loves seeing so many enjoying the house.
For 2021, tours of the house will go on until December 10. The house will reopen next year in March. For 2022, the house will be celebrating its 50th anniversary.