Center for Courageous Kids partners with Avril Lavigne Foundation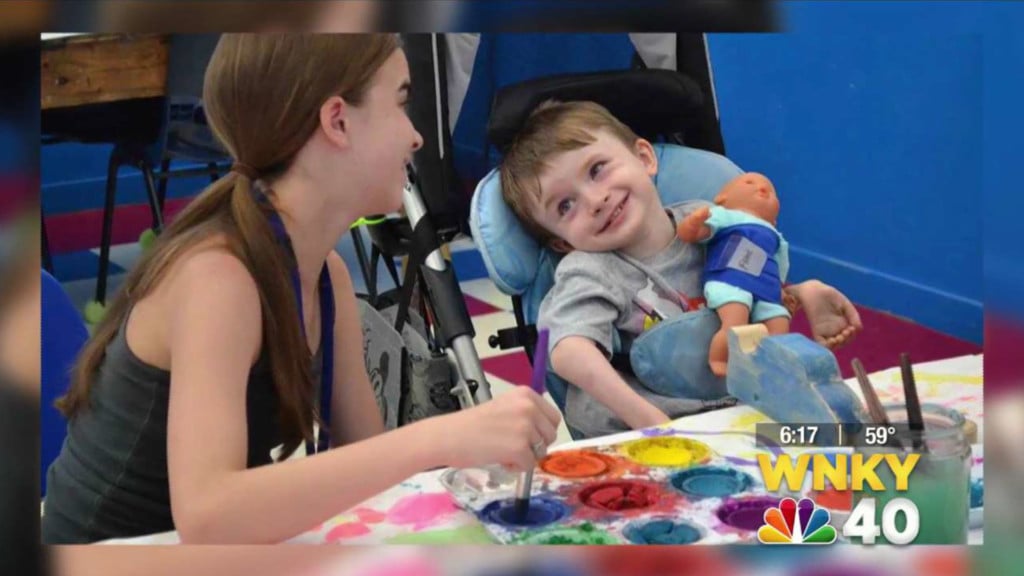 SCOTTSVILLE, Ky. – The Center for Courageous Kids, the 168-acre not-for-profit medical camp facility located in Scottsville, which enhances the lives of seriously ill children at no cost, is partnering with The Avril Lavigne Foundation to continue their joint effort to help protect campers from Lyme disease. A 30-second promotional commercial spot featuring The Center for Courageous Kids will premiere during pop-rock icon Avril Lavigne's one-of-a-kind livestream benefit concert on Oct. 24, 2020 at 7 p.m.
The global recording superstar's concert will raise awareness and fund treatment for individuals affected by Lyme disease during this ongoing time of need. Having personally been affected by Lyme disease, Lavigne is dedicated to making an impact in conquering this often debilitating illness that impacts millions worldwide.
In 2019, CCK received a grant from The Avril Lavigne Foundation for tick prevention treatment, and it was the first summer season since the camp's 2008 inception with no camper tick bites. Realizing that the courageous campers and their families' sole focus should be on having fun and creating lasting memories, The Avril Lavigne Foundation was steadfast in their goal to make that a reality. Knowing that no-one should have to spend time worrying about tick bites and Lyme disease, they were thrilled to provide the best experience possible at CCK's outstanding medical camp facility.
"We sincerely thank Avril and The Avril Lavigne Foundation for providing funding that has allowed CCK to go the extra mile in keeping our campers safe with Lyme remediation services on campus," said Joanie O'Bryan, CCK's chief executive officer/President. "For the first summer ever, we did not have one single child, staff, or counselor get bit by a tick, and for that, we are extremely grateful."
The eight-time Grammy-nominated singer, Lavigne will perform a career spanning-set filled with her hits and fan favorites. She will be joined by a collection of friends and musicians to be announced over the next few weeks. The one-night only event presented by Global Lyme Alliance will be the only chance fans have to see her perform in 2020. Tickets and VIP Packages for the livestream concert are available for purchase at www.avrillavigne.com.
All proceeds from the concert will be donated to The Avril Lavigne Foundation and Global Lyme Alliance. The Avril Lavigne Foundation supports people with Lyme disease, serious illness or disabilities. Through programs and grants, it provides prevention resources, funds treatment grants, and accelerates scientific research in order to provide hope and transform lives.
Global Lyme Alliance is dedicated to conquering Lyme and other tick-borne diseases through funding innovative research, offering effective education and awareness programs, supporting the needs of patients and caregivers, and advancing, through science and data, reliable diagnosis, treatment, prevention and an eventual cure. Their vision is to improve the quality of life for individuals who suffer from Lyme and tick-borne diseases.
Since 2008, The Center for Courageous Kids has welcomed over 36,000 children with over 100 different illnesses from 45 states and 13 foreign countries. CCK leads the charge in inspiring, empowering, and enhancing the lives of seriously ill children and provides year-round camping opportunities to children and families at no cost.