Census bureau is conducting follow up surveys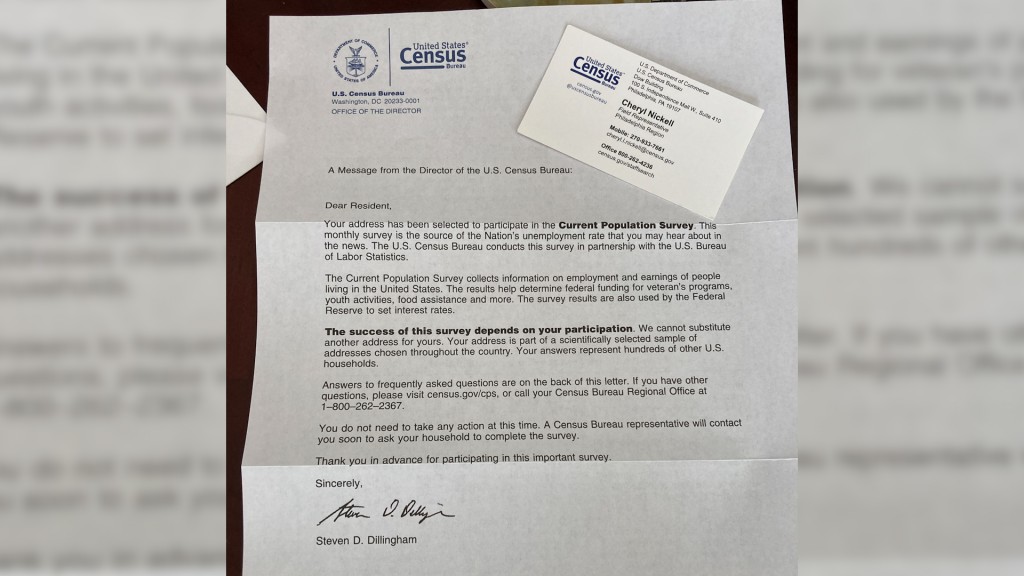 BOWLING GREEN, Ky. – If you have gotten a knock on your door recently from the Census Bureau, it's not fake.
Locals have been receiving letters and a knock at their doors from census employees asking residents to fill out a post-enumeration survey.
The purpose of the survey is to measure the accuracy of the Census by independently surveying a sample of the population.
The survey is required by law to fill out, just like the Census.
According to Susan Licate, people are selected randomly to participate in the survey.
By law, the Census Bureau can only use your responses to produce statistics so your information will be completely private.
If you have any questions about the survey, click here.
The survey worker should have an ID to show you to prove their identity with a color photo and a watermark.