Campus police prepare for college students return to the hill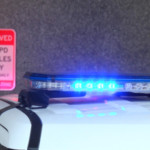 BOWLING GREEN, Ky. – College students are returning to south central Kentucky this week and the Western Kentucky University Police Department are preparing for the semester ahead.
WKU officer Tim Gray says traffic will likely be heavier around campus throughout the week and weekend as students move back into their dorms.
Gray advises drivers to be alert and careful around campus for students.
Police on campus are also reminding students that the current police headquarters will soon be going through renovations.
Gray says the students will be informed of everything happening with the building.
WKU spring semester classes begin on Monday.