C-USA Renames Volleyball POY Award for WKU Great Alyssa Cavanaugh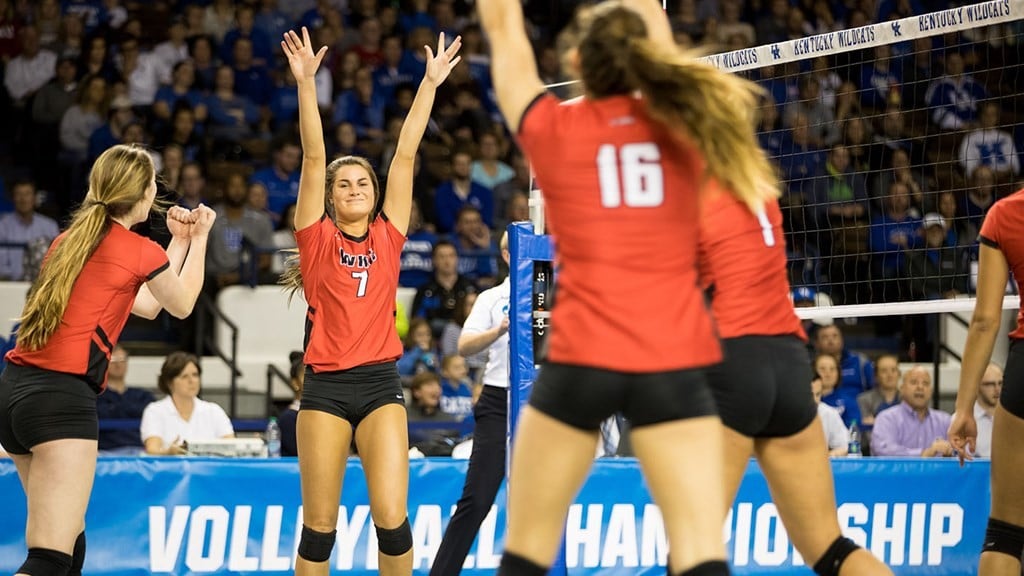 BOWLING GREEN, Ky. – Conference USA has officially renamed its top volleyball superlative award as the Alyssa Cavanaugh Player of the Year award, in honor of the late WKU four-time All-American who passed away in December 2020.
The league announced the change Wednesday after approving the motion at its annual summer meeting.
"We are tremendously grateful that the Conference USA volleyball player of the year award will be named in Alyssa's honor," said WKU Volleyball head coach Travis Hudson. "Alyssa is remembered for many things and certainly one of those is her greatness on the volleyball court. What an incredible honor to have this award be forever in her name."
Cavanaugh, a 2018 graduate of Western Kentucky University and one of the most decorated players in WKU Volleyball history, helped the Hilltoppers to a 123-17 overall record during her time on The Hill.
Cavanaugh, a 5'10" outside hitter from Louisville, Ky., graduated from WKU in May 2018 with a degree in recreation administration. She was a regular on the WKU Dean's List and C-USA Commissioner's Honor Roll for her work in the classroom.
Cavanaugh's extensive list of accolades includes Conference USA's Michael L. Slive Female Athlete of the Year (2017-18), AVCA Third-Team All-American – the first in program history (2017), four-time AVCA All-American, four-time C-USA first team All-Conference, two-time C-USA Player of the Year (2016 & 2017), first WKU player to earn three All-American honors in a single season (2016: AVCA, VolleyballMag.com, PrepVolleyball.com), and C-USA Freshman of the Year (2014). She ranks second in WKU Volleyball history with 1,816 career kills and third all-time with 3.78 kills per set across her career. In total, she played in 139 matches as a Hilltopper and appeared in 481 sets.
Following her graduation from WKU, Cavanaugh traveled overseas and competed in a professional tryout before being diagnosed with Acute Lymphoblastic Leukemia on Sept. 5, 2018. She received a successful bone marrow transplant from her father, Eric, on Feb. 19, 2019. Cavanaugh passed away on Dec. 25, 2020, in Louisville at the age of 24