Business coaches available to support local business growth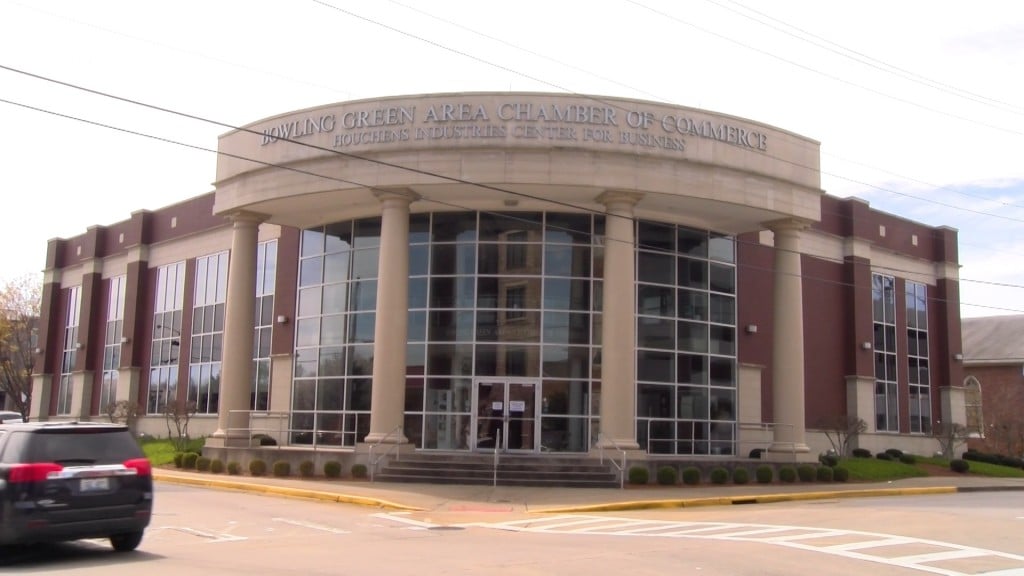 BOWLING GREEN, Ky. – The South Central Kentucky Regional Consortium, in partnership with the Bowling Green Area Chamber of Commerce, has hired two business coaches to provide ongoing support to local entrepreneurs and small business.
The coaches will work through the Kentucky Small Business Development Center  – a statewide organization designed to support Kentucky's small businesses and entrepreneurs.
"The Bowling Green Area Chamber of Commerce has made supporting local business and entrepreneurs a top priority. By helping fund these two positions, the Chamber is acknowledging the important role entrepreneurs and small businesses play within our economy. We are confident that by providing direct business coaching we will be able to continue driving overall economic growth," said Bowling Green Area Chamber of Commerce president and chief executive officer Ron Bunch.
"Logan County Economic Development is pleased to know that the regional office of the KSBDC has been staffed and will be reopening. The KSBDC is extremely important to the economic development efforts of the small businesses in our region. We look forward to the SBDC's continuing contribution to the success of small businesses. Logan County is proud of the part we were able to play in this reopening," said Logan Economic Alliance for Development executive director Thomas Harned.
Western Kentucky University is providing office space for the Kentucky Small Business Development Center.
"WKU remains committed to elevating its communities by deepening and broadening its collaboration with economic development organizations across the region. We're thrilled to provide office space for the KSBDC to operate inside our Small Business Accelerator on Nashville Road. Just as importantly, we will collaborate with the KSBDC to improve the entrepreneurial support ecosystem in our region as we work to accelerate the growth of companies in our region and create opportunities and jobs," said WKU President Timothy Caboni.
Economic development leaders throughout the area look forward to the opportunities.
"As a result of our regional collaboration, we are excited with the quality of leadership we selected to lead the area KSBDC office and look forward to providing this successful capacity to our local businesses," said Allen County/Scottsville Industrial Development Authority director of economic development, Johnny Hobdy.
Kevin Yates and Michele Kors began their training on July 20th and will hit the ground running with the help of KSBDC mentors and a robust on-boarding process.
Yates draws upon his sales and logistics experience from Fruit of the Loom and Kors has a background in commercial lending from her employment with credit unions.
"I look forward to helping South Central Kentucky companies to grow their business through thoughtful planning and coordination of services," said Yates.
Kors added, "We understand the many challenges South Central Kentucky companies are facing or will face as we come out of COVID-19. We will be here to help them navigate changes and recover successfully."
Simpson County Judge-Executive Mason Barnes said the new coaches will be asset to businesses in the area.
"We are excited to have someone working in the KSBDC again here in South Central Ky. It is more important than ever to have help and resources for our small business owners during these very unusual and unprecedented times we are facing. This is a very good thing for our area small businesses," said Simpson County Judge-Executive Mason Barnes.
"The Kentucky Small Business Development Center system has a record of success. We are reestablishing the program in our area at the right time to support local businesses and help them to recover faster," said Bowling Green Mayor Bruce Wilkerson.
"The guidance and support KSBDC will bring to our businesses could not have come at a better time. Morgantown is excited to welcome Kevin and Michele to our region," said Mayor Billy Phelps.
Yates and Kors will provide no-cost consulting services to help entrepreneurs and business owners grow their businesses and capitalize on opportunities. Services offered by the KSBDC include business consulting, business planning and strategy development, training on how to manage and operate a business, and access to key resources. They have been serving the Commonwealth's business community for almost 40 years, helping to launch businesses, helping companies to grow, and helping companies turn struggling businesses into profitable ones.
"We are pleased to offer one-on-one business coaching in our region. The level of support provided by Yates and Kors will position local companies for even greater success and help our economy to grow," said Warren County Judge-Executive Michael Buchanon.
"I am thrilled and delighted that the Kentucky SBDC will be adding two new KSBDC Business Coaches in partnership with the Bowling Green Consortium and the region. Of course, none of this would be possible without the collaborative efforts of many partners and stakeholders. Great things happen when people work together for the benefit of Kentucky's small businesses and entrepreneurs. We look forward to a long and prosperous relationship now and into the future!" said Kristina Joyce, Kentucky SBDC state director.
For SBDC services in our region, call 1-888-475-7232 or email Michele Kors at michele.kors@uky.edu or Kevin Yates at kevin.yates@uky.edu.