Bring your 'Cans for Cookies' at the Veterans Alliance Center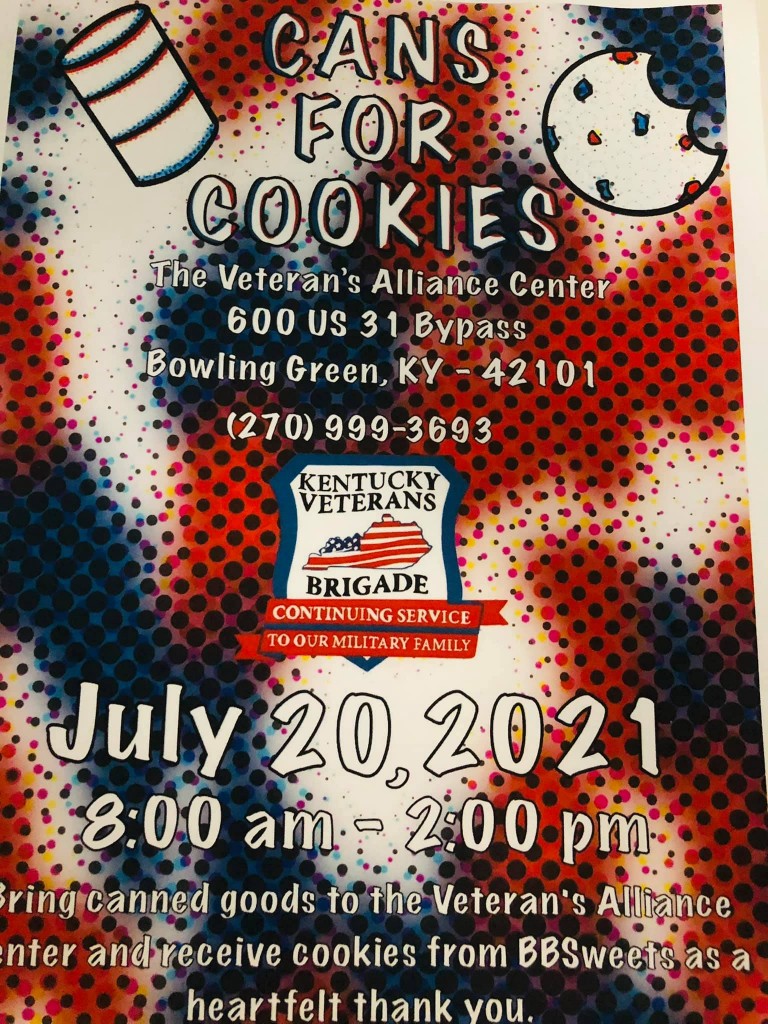 BOWLING GREEN, Ky. – Tuesday anyone can donate canned goods to the Veterans Alliance Center in Bowling Green in exchange for cookies from BBSweets.
The Veterans Alliance Center is located at 600 U.S. 31-W Bypass. The Cans for Cookies event runs from 8 a.m. to 2 p.m.
Cookie flavors include espresso, coconut cream, butterscotch, Italian sprinkle, peanut butter, chocolate chip and white chocolate macadamia nut.
For information, contact 270-999-3693.