Bowling Green's Vito Tisdale presented with U.S. Army All-American Bowl Jersey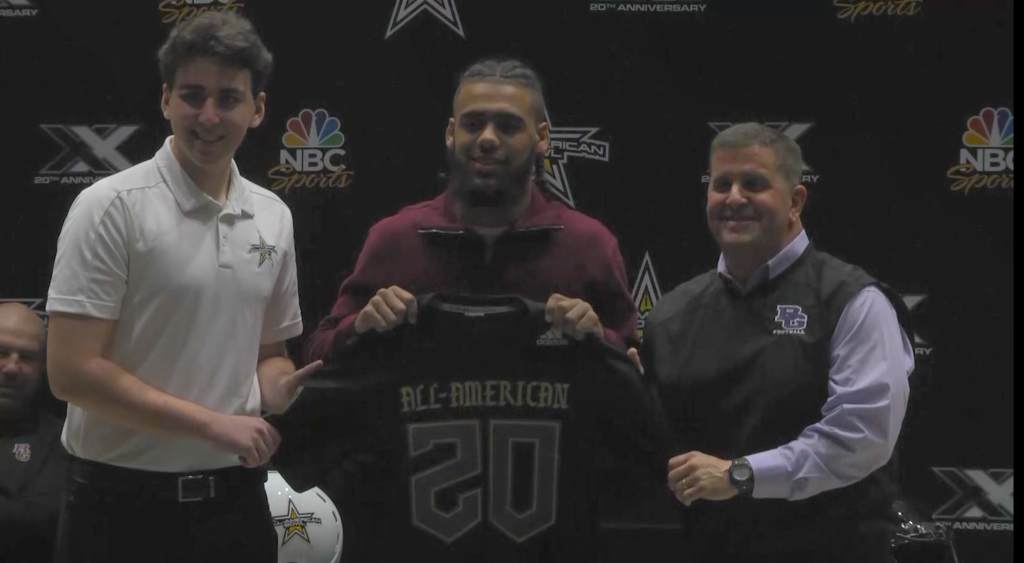 BOWLING GREEN, Ky – It was a very special day for one local Bowling Green High School football player.
Representatives from the 2020 U.S. Army All-American Bowl presented the Purples' star Safety Vito Tisdale with his own jersey at a ceremony on Wednesday at Bowling Green High School.
"It's the best of the best.. Top 100 (players) in the nation," Tisdale said. "I'm very honored and blessed to be in that game."
Tisdale was presented with his Army All-American Bowl jersey in front of friends, family, and fellow Bowling Green Purples' teammates at 11:15am.
"It means a lot…" Tisdale continued, "(My teammates) are like my brothers, so they're going to support me in whatever I do."
The U.S. Army All-American Bowl is widely regarded as one of the nation's premier events in high school sports. Since its inception, the prestigious game has alumni that include 380 draft picks, 52 super bowl winners and 18 Heisman finalists.
The 4 star recruit is expected to announce his college decision between Alabama, Georgia, Kentucky and Texas A&M during NBC's nationally-televised U.S. Army All-American Bowl on January 4th.