Bowling Green Rotary Club earns District Awards for flag program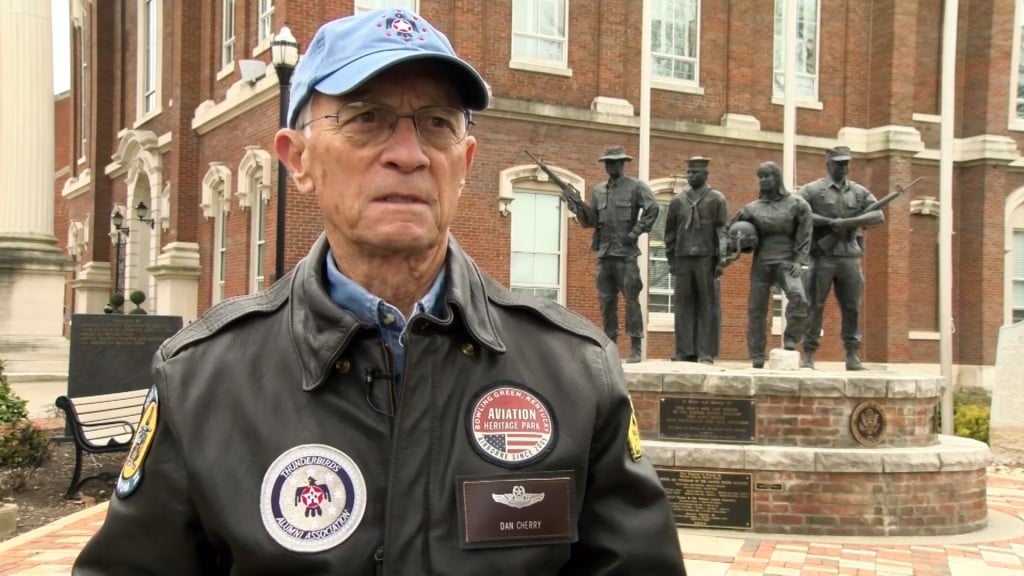 BOWLING GREEN, Ky. – The Bowling Green Rotary Club earned numerous awards at the Rotary District 6710 Conference on Saturday for its "Flags for Kids" program.
Capturing top honors for "Best Youth Service Support Project" and "Best Fundraising Project" it also contributed toward the wins for "Best Public Image Program" and the recognition for the program's founder, Dan Cherry, in the inaugural "My Rotary Moment" award.
The Bowling Green Rotary Club's "Flags for Kids" program is designed for neighborhoods to be able to make a patriotic statement during the six major "flag focused" holidays each year – Memorial Day, Flag Day, Independence Day, Labor Day, Patriots' Day and Veterans' Day – by having U.S. Flags placed in each yard.
Each homeowner pays an annual fee for the program where Rotary Club members place, remove and store the flags for each observed holiday. Proceeds from the program are used to support activities and projects directed toward benefitting the youth of our community.
There is also a part of the program where homeowners outside of subscribing neighborhoods can pay a one-time fee and have their own flag to fly on whatever schedule they choose. The "Flags for Kids" program is now in its third year of operation and counts almost 500 flags being placed by club members for each designated holiday. The program was able to generate and donate over $10,000 toward youth-related projects last year.
Celebrating its second century of service, the Bowling Green Rotary Club was chartered in September 1920.