Bowling Green Rock Band academy safely trains young musicians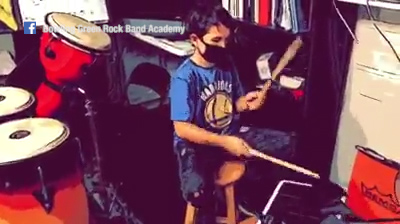 BOWLING GREEN Ky.-Even during this pandemic, local up and coming musicians are still safely honing their skills through a program in Bowling Green.
During the early days of the pandemic, the Bowling Green Rock Band Academy had to adjust to make the experience safe.
The musicians are masked, dividers are set up between them, and there is no sharing of instruments or equipment.
Some of these bands even performed live recently.
With a new semester set to begin soon, one of the music instructors, Matt Devore said this experience does more than just hone musical skills.
"We've seen time and time again that kids leave from this program and they have more confidence. They have more faith in themselves and their abilities as a musician and as a person," Devore said.
The winter semester will start on January 11.
To register your young musician, click here.