Bowling Green Noon Rotary Provides BearHuggs for Kids
Courtesy Bowling Green Noon Rotary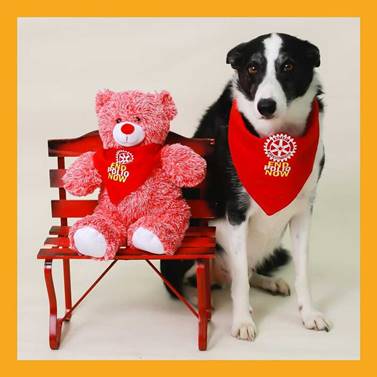 BOWLING GREEN, Ky. — According to a press release, The Bowling Green Rotary Club recently participated in a project that resulted in multiple positive outcomes for children.
Called BearHuggs for Kids, the project was championed by both the local club and Rotary District 6710. The district made the bear "kits" available to the local clubs for purchase with all of the proceeds going toward Rotary's effort to eradicate Polio. The clubs then stuffed the bears and plans to donate them to the Warren County Sheriff's Office to be used to comfort children who are experiencing traumatic incidents.
The BearHuggs Service Project supports Rotary's End Polio Now initiative while also providing our local law enforcement agencies with BearHuggs bears to hopefully bring some comfort to traumatized children. The Bowling Green Rotary Club purchased 20 BearHuggs kits to build and donate to The Warren County Sheriff's Department to have available for children in challenging situations. The club's donation of $500 to End Polio Now was matched 2-for-1 by the Bill and Melinda Gates Foundation resulting in a total donation to $1,500 for End Polio Now.
Members of the Bowling Green Rotary Club plan to deliver the bears to Warren County Sheriff, Brett Hightower at 2 PM on Wednesday, July 29th at the Warren County Sheriff's Department.