Bowling Green honored by business development magazine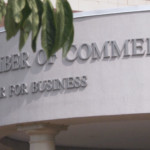 BOWLING GREEN, Ky.- Bowling Green is once again ranked as one of the best cities in the country to do business.
Southern Business Development Magazine awarded Bowling Green with an honorable mention as part of the publication's 2020 SB&D 100.
The award is given to states and cities with a significant number of companies making financial investments within their respective communities.
So far this year, the Bowling Green Area Chamber of Commerce has closed two economic development projects, totaling $150.3 million in capital investment, while generating 141 new jobs for 2020.
This marks the third time Bowling Green has received the award within the past decade.