BG East returns home after summer of success, LLWS experience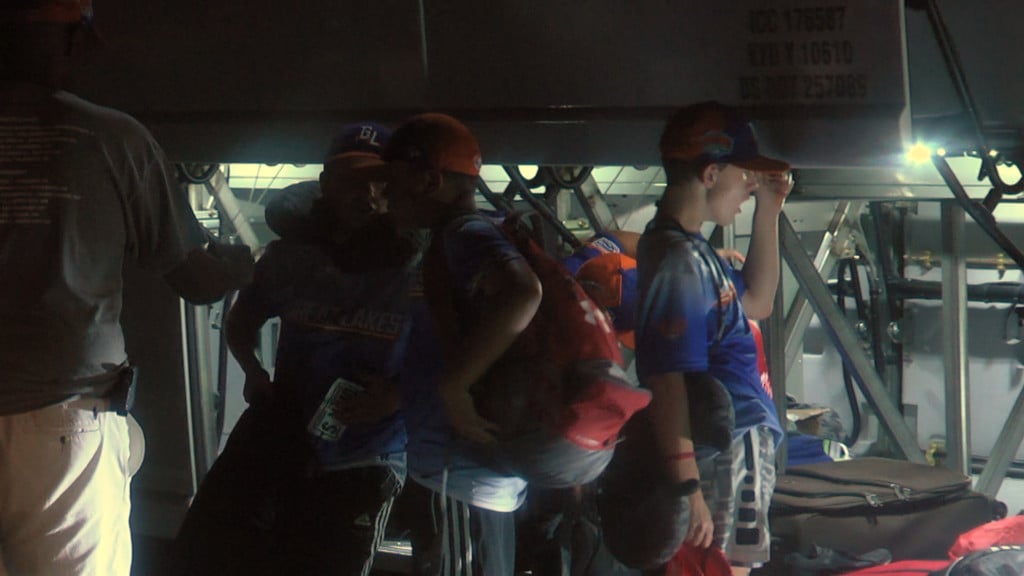 BOWLING GREEN, Ky. – After spending the entire month of August on the road, the Bowling Green East Little League 12-year-old All-Stars finally returned home on Tuesday night.
Greeted by parents, siblings, and yes, even their four-legged friends, the team's bus rolled into Kereiakes Park around 10:30 p.m. after severe weather in the Chicago area delayed their flights home.
The players were overjoyed to be back in Bowling Green, even if it does mean they finally have to go back to school.
They said it's been a summer they'll never forget, and an experience that they could hardly put into words.
"It was great," said pitcher Grayson Newman. "To be a 12-year-old, to get to play in the Little League World Series is just great."
The team's welcome back event was canceled due to the delay in the team's travel plans, but they do plan on rescheduling that reception for a different day.