Bassey Racks up Co-Conference USA Player of the Week Honors Once Again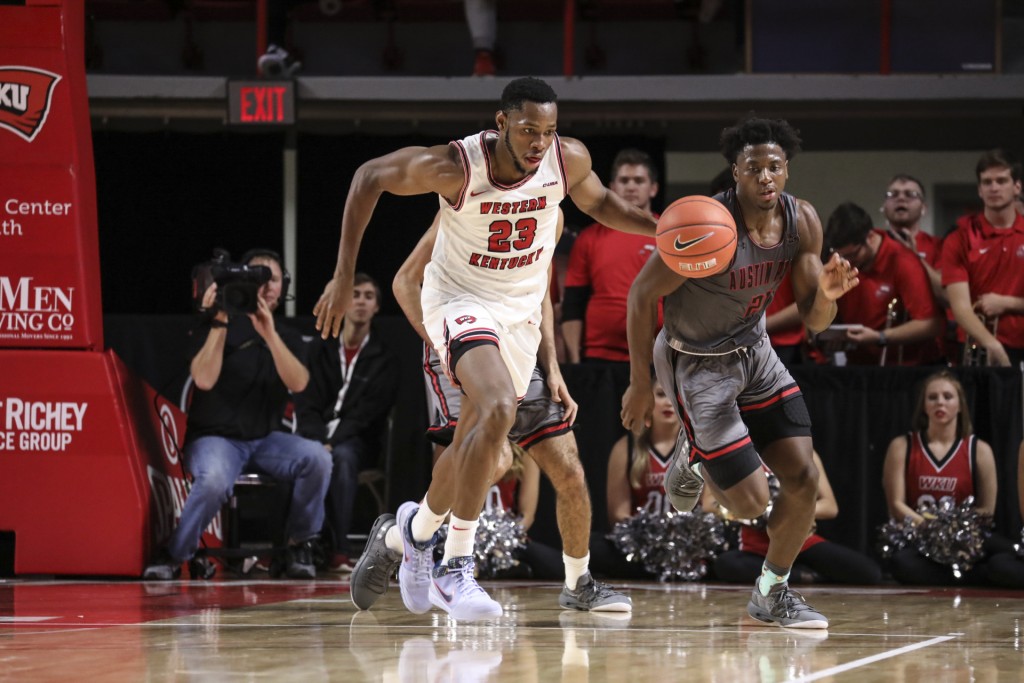 DALLAS – Western Kentucky Basketball junior center Charles Bassey was named Conference USA Co-Player of the Week alongside Charlotte's Jahmir Young, the league announced Monday afternoon.
In the Hilltoppers' lone game of the week, Bassey recorded his fifth double-double of the season with game highs of 27 points and 12 rebounds in the Hilltoppers' 73-71 win at SEC foe Alabama. The center shot 11 of 14 (78.6%) from the field while adding five points from the charity stripe.
The Nigeria native's five offensive rebounds led WKU to a total of 13 offensive boards and 20 second chance points, including the game-winning basket on a goaltend putback. The junior added one assist, one block and one steal in his 33 minutes of action.
As of Sunday morning, Bassey led the nation in total blocks (29) and was tied for first in total rebounds (91). He was also ninth in Division I in rebounds per game (11.4) and third in blocks per game (3.6). He leads Conference USA in all of those same categories.
This is Bassey's third Player of the Week award this season and fourth of his career. In his debut year, he won 10 of the 17 Freshman of the Week awards. WKU's win over Alabama became its ninth victory over Power Five teams since the start of the 2017-18 season.
The Hilltoppers' final non-conference game is against Tennessee Tech at home on Tuesday.