Barren County Trojanettes bow out of KHSAA Girls Sweet Sixteen after 63-49 loss to Male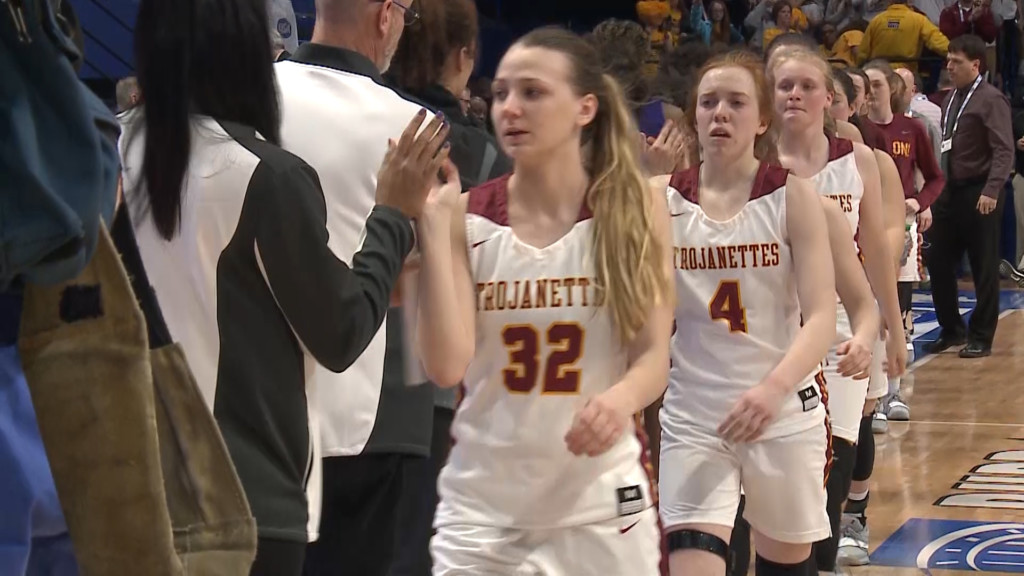 LEXINGTON, Ky. – It was a historic season for the Barren County Trojanettes, but it's one they'll feel ended just short of their ultimate goal – winning a state championship.
Barren County fell 63-49 at the hands of region 7 champions Male Lady Bulldogs in the quarterfinals of the KHSAA Girls' Sweet Sixteen Tournament at Rupp Arena in Lexington on Friday evening.
The Trojanettes finished the season with a 32-5 record, the best in school history.
McKenzie England, who was named to the All-Tournament team, finished with a team-high 16 points, while Elizabeth Bertram added 14 points as well.