Balanced attack propels Hilltoppers past Rhode Island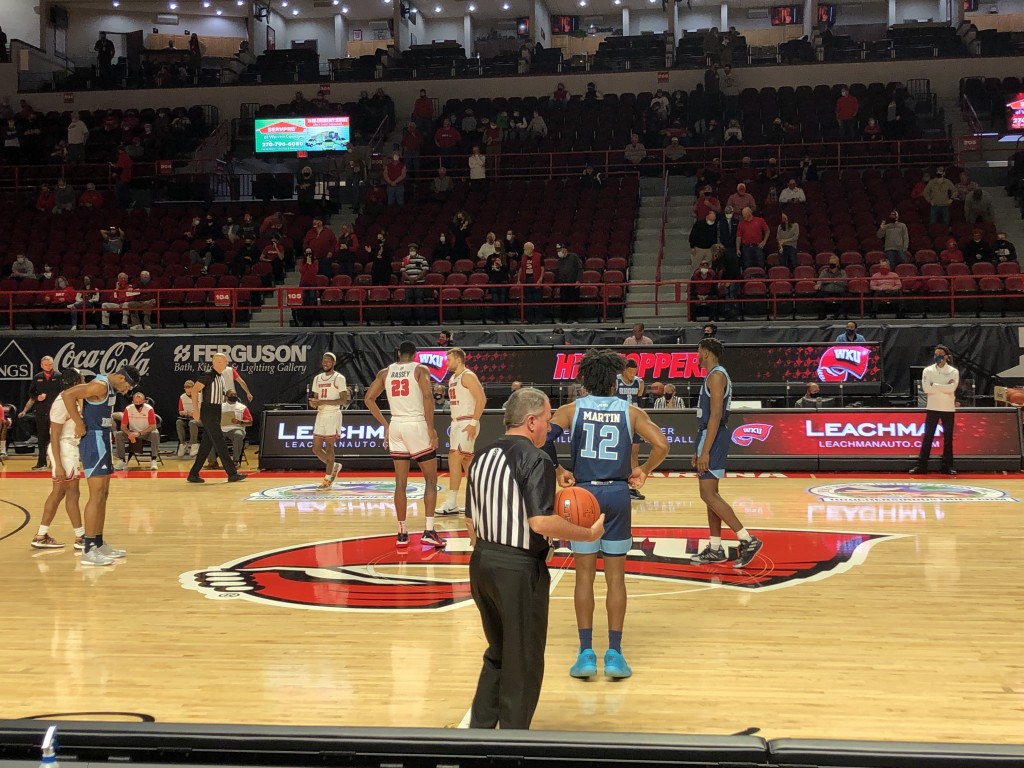 BOWLING GREEN, Ky. – Josh Anderson scored a team-high 15 points, Tae Hollingsworth added 14 points, Charles Bassey chipped in 13 points and Jordan Rawls added 11 huge points off the bench as the Western Kentucky Hilltoppers defeated Rhode Island, 68-65.
With the win, WKU improves to 5-2 on the season and extends their current winning streak to three games.
The Tops controlled a majority of the first half of Sunday's contest and entered halftime with a comfortable 33-27 advantage.
Western Kentucky continued their strong play to start the second half and stretched their lead to as many as 11 with 13:05 to play.
However, Rhode Island would respond with a 15-4 run over a six-minute stretch to give the Rams a 52-51 lead with less than eight minutes to go.
Rick Stansbury's senior-laden squad proved to be too much to handle down the stretch, though, and used clutch free-throw shooting and stingy defense to close out their opponent for the win.
The Hilltoppers will have nine days off before returning to the hardcourt for their next scheduled game on December 22nd vs Tennessee Tech. Tip-off is scheduled for 6:00 p.m. CST.